Chrissy Metz got real on why her "This Is Us" character NOT losing weight immediately is even "more inspiring"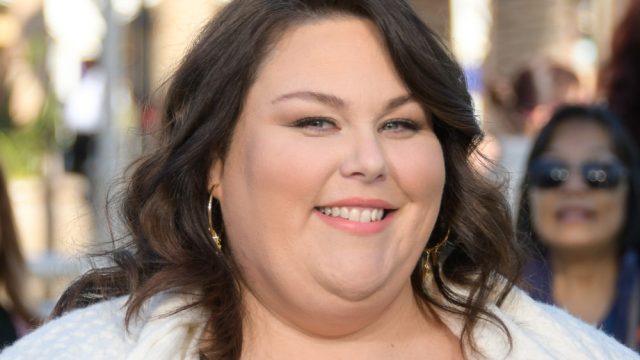 Though her performance on the series has been magnificent, so much of the chatter surrounding Chrissy Metz on This Is Us has been about her weight — whether she's losing it, how much she's losing, if she legally has to lose it, and if she'll maybe even get surgery to lose it.
It's exhausting to read about, and it's undoubtedly exhausting for Metz to have her body discussed as some sort of public spectacle.
However, she's handling it like a total champ, and on Wednesday, February 15th, Metz defended her character, Kate Pearson's, journey towards health and wellness to TMZ. The outlet asked Metz if she felt that seeing Kate "fail" at losing weight while at that alternative camp and at Weight Watchers was "inspiring or upsetting" for (fat) viewers at home to witness, and Metz kindly but firmly explained that Kate's journey is the polar opposite of failure.
"I don't think that she's failed at losing weight, for clarity," Metz began. "I just think that she has to make it more of a concerted effort, and that's what she's trying to do."
I think it inspires people because we're all on different journeys and we all progress differently, when we're all in it together I feel like it's a little more inspiring in that way."
Ugh.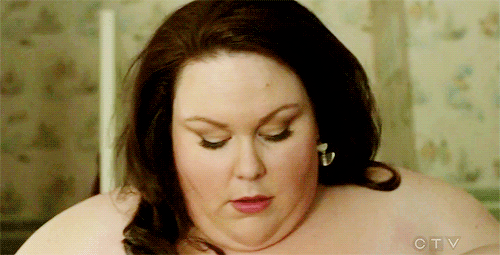 Hopefully in Season 2, we'll get to see a story line with Kate that doesn't involve losing weight at all. Because her journey towards a healthier body is inspiring and important, sure, but she's so much more than numbers on a scale — and shouldn't have to be the singular representative for people of her body type on television. Kate's up-and-down journey is so much more true-to-life — yes, even with the over-the-top romantic gestures coming from her insane family and boyfriend — than, say, what we see on shows like Khloe Kardashian's Revenge Body, which pluck people from their everyday lives and make them work out an impossible-to-maintain six to eight hours a day to drop dramatic pounds, fast.
Kudos to Metz for not buying into that insane level of pressure…and for sticking up for our girl Kate Pearson to the press.