Chrissy Metz from "This is Us" wore a $70 dress on the red carpet, and here's how to copy her look
While at a Hollywood screening on Wednesday, Chrissy Metz from This is Us was spotted unsurprisingly killing it with her red carpet look, but the *surprising* part?! She was wearing a $70 dress from the clothing brand Torrid, which means she has similar taste to us (we are 100% team Torrid at HelloGiggles). Beyond sharing a love for Torrid, we can easily recreate Metz's red carpet look without magically acquiring millions of dollars. A true win-win all around.
The cut of Metz's little black dress pairs a woven sweetheart bodice with a flared skirt and stretchy material for a sexy figure-hugging look.
This is a great look on her. We're particularly fans of the way the mesh seamlessly flows into the bodice.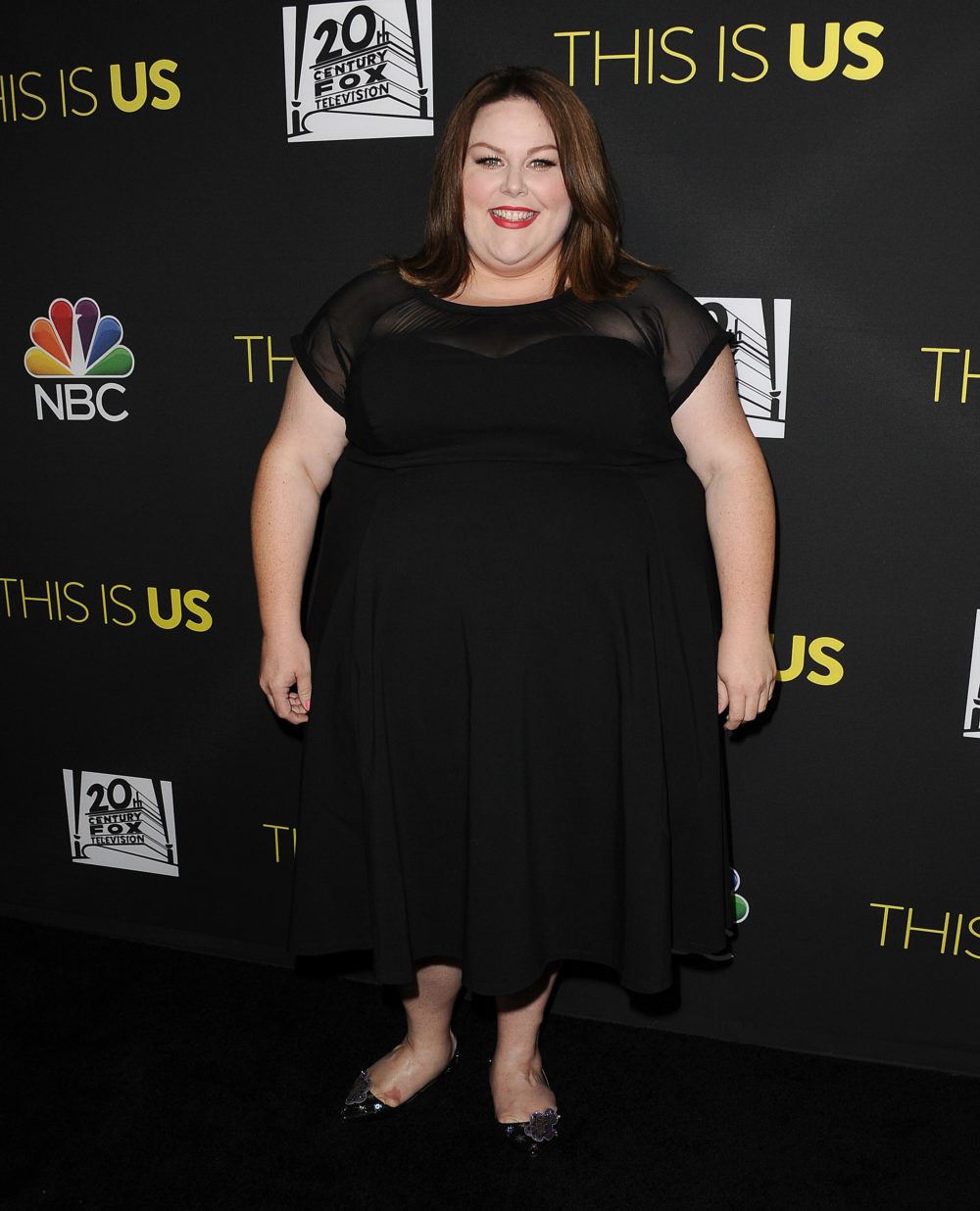 Leave it up to Torrid to design an LBD that's comfortable and wearable all night long, without sacrificing style or sex appeal.
She looks so happy and natural in this dress too, which can sometimes be a rare sight on the red carpet with all the constricting looks.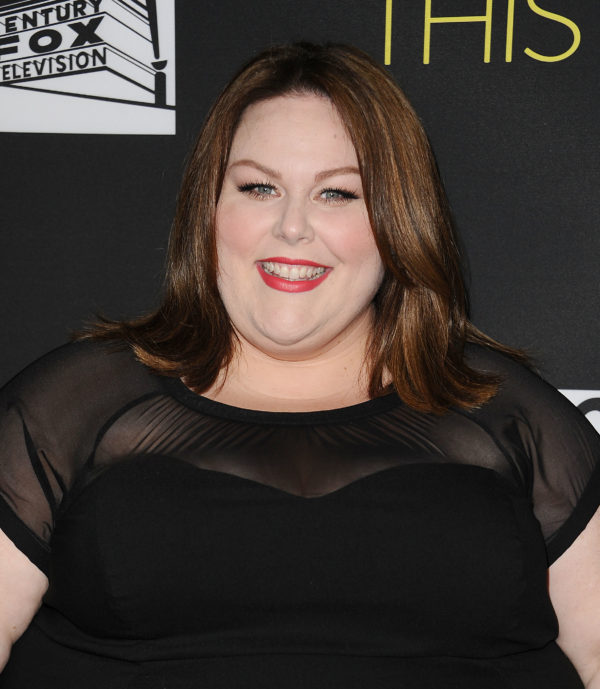 If you're feeling yourself and you'd like to copy this look, you can head over to Torrid and purchase the Mesh Inset Swing Dress, ($68.90)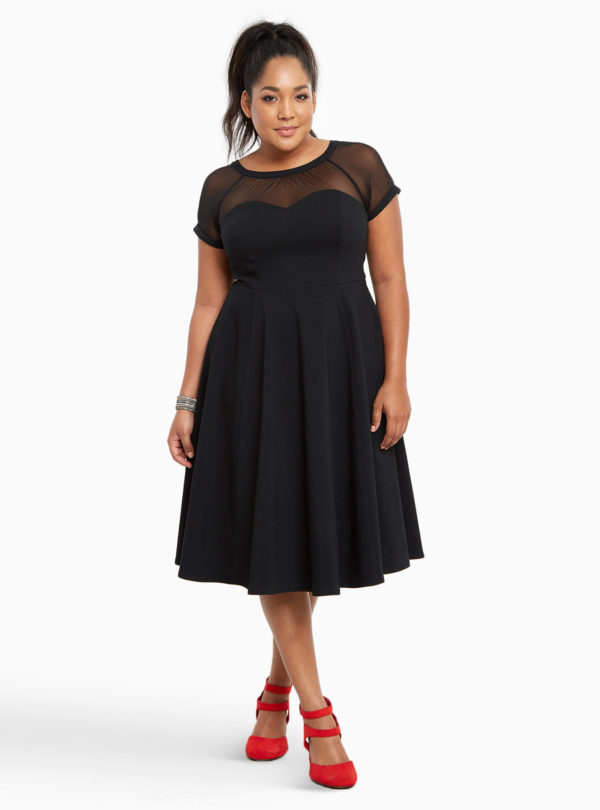 Now, we can finally recreate a red carpet look without breaking the bank.