Chrissy Metz has an idea for a "This Is Us" crossover that will somehow make it even more perfect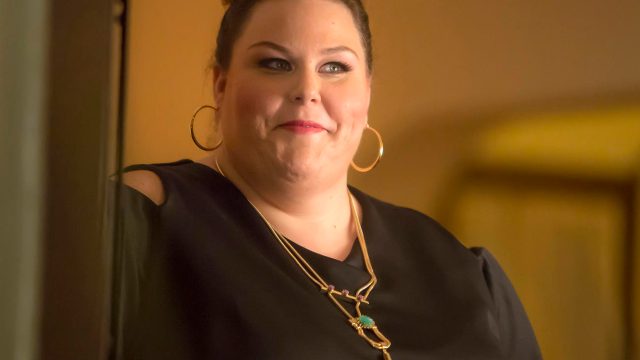 While it's hard to imagine how this already stellar show could get even better, Chrissy Metz's idea for a This Is Us crossover with Will & Grace isn't exactly a terrible idea. (Though of course, we're not quite sure a sensitive soul like Randall could survive Karen Walker.)
In a recent sit down with Entertainment Tonight, Metz joked about the mental and physical toll that shooting so many emotionally difficult scenes has taken on her — and suggested a meet-up with Will, Grace, Jack, and Karen to lighten the mood.
"I'm not always drained, but [sometimes] it's like, 'Can we do a musical episode?'" Metz joked. "Can we crossover with Will & Grace?"
Well, beginning with the 2017-2018 TV season, they totally can! Will & Grace will return with 10 new episodes next year, and though Must See TV crossover episodes aren't really NBC's jam anymore, it's not that insane to imagine a return to '90s form for the sake of one of its current ratings behemoths.
"It's just an idea!" Metz continued. "Wasn't Jack an actor? Kevin is an actor. Were they not in New York? Guys, I'm just putting it out there."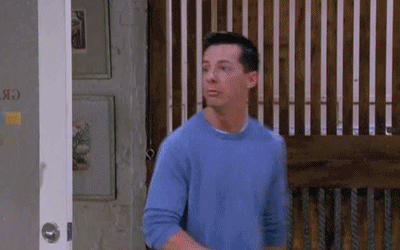 In 1994, NBC famously aired a "Blackout Thursday" in which every sitcom in its Must See TV lineup experienced the same NYC blackout. The stunt gave Friends a five million viewer jump from the episode before, and similar promotional events found Kramer from Seinfeld visiting Mad About You and Helen Hunt visiting Friends.
So yeah, the crossover event is dated, and of course, This Is Us and Will & Grace are very tonally different shows, but they do have a network and a New York City location in common. And if it means a happier and more sane Metz, we're totally on board — because watching This Is Us as a member of the Pearson family sounds just as emotionally draining as it is for the rest of us.
"Typically, we will all individually go watch the show before it airs, and I shouldn't watch the show with anybody," Metz concluded. "I should only watch it alone because I sob. Sob, snot, sobbing. It's not cute."