No, Chrissy Metz did not get gastric bypass surgery for 'This Is Us,' so let's all stop speculating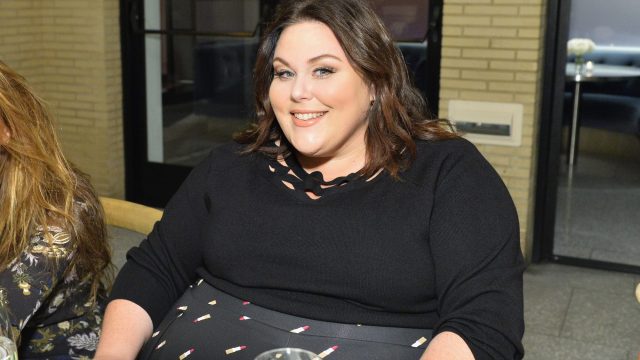 An update on one of our favorite plus-sized babes: Chrissy Metz is not recovering from major surgery. This comes after a renewed wave of Chrissy Metz gastric bypass rumors, apparently linked to sightings of the star in a wheelchair earlier this week. It's not the first time Metz needed to set the record straight about her weight loss choices. After her This is Us character, Kate, first brought up the surgery, Metz was rumored to have a weight loss contact for the role. (She didn't.) Despite the frequent Metz gastric bypass speculation, the body positivity role model has been incredibly open about the ups and downs of playing Kate, who struggles with obesity on the show. Needless to say, we're glad to hear that she's well enough to attend the Golden Globes this weekend.
As it turns out, Metz was in a wheelchair because of a knee injury sustained over the Christmas break. (Ouch!) The actress tore her meniscus during a family nature hike in Florida. Obviously that's a pretty painful injury, and we totally admire her for pushing through it like the badass babe she is. So – let's just agree to be done with the Chrissy Metz gastric bypass rumours, shall we?
https://www.instagram.com/p/BO8fR6vga8g
The good news is, Metz won't be missing her first Golden Globes appearance tomorrow night. We can't wait to see which of her two custom gowns she picks for the red carpet! This is Us is up for best drama series, and Metz is up for best supporting actress. According to the Hollywood gossip mill, both are likely to take home the prizes. (Now there's a rumor we can totally stand behind.) Tune in to cheer on Metz — and her equally awesome fellow nominees — tomorrow night. The 2017 Golden Globes ceremony kicks off at 8 p.m., and you can even watch online.