The Chrismukkah episode of "The O.C." actually has a feminist backstory, and this changes everything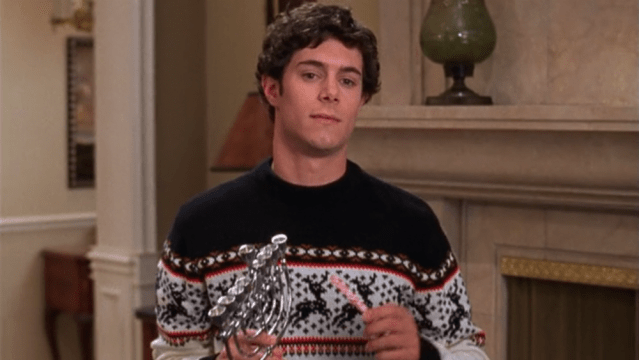 We all know and love The O.C., and at this time of year, we always think of the Chrismukkah episodes. This year, we've learned something so exciting about the OG Chrismukkah episode: Summer's Wonder Woman costume has an empowering backstory.
One of the show's executive producers, Stephanie Savage, recently talked about how important it was to her to make sure this dramatic, love triangle moment played out in a way that really focused on the women's perspectives. Not just Seth Cohen's.
"I wanted to make sure the [women's] perspectives — Anna and Summer — were being represented, and it wasn't just through Seth's eyes," Savage told Bustle. "Summer [becomes] everything Seth would ever dream of in his perfect woman. But the moment is punctured by Anna arriving. Both [women] feel suddenly exposed, vulnerable."
So often, love stories in TV shows and movies are ~all about~ the dude. It's really nice to hear of somebody working to combat that, and to make this Wonder Woman moment about more than Seth's fantasy come to life.
Even better, Savage wanted it to be about the women down to small details.
Like how Anna gives Seth a zine she made for him, for example — Savage had a female artist friend draw the illustrations because she "wanted a young woman's hand in it."
Also, there's obviously some renewed Wonder Woman adoration following Patty Jenkins' smash-hit film, so we're admittedly a little biased. But there's — without a doubt — something very powerful about her choice of comic book character.
"Wonder Woman is someone Summer would be familiar with. It would be in her consciousness as a powerful icon of feminine beauty and strength."
Chrismukkah, The O.C., and female empowerment? We couldn't ask for more, TBH.