Chris Sullivan and Chrissy Metz just put their own spin on the "In My Feelings" challenge, and they're goals on- and off-screen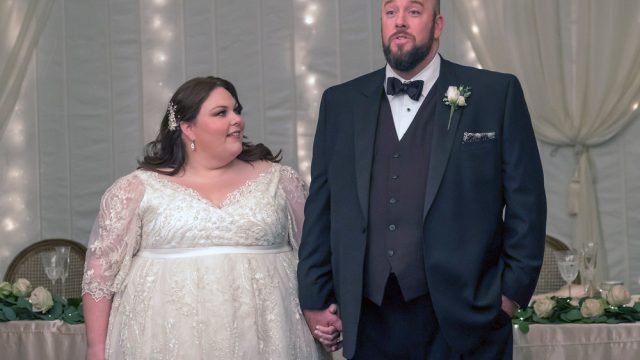 Unless you've been living under a rock, then you've probably seen (and maybe participated in) the "In My Feelings" challenge that has taken the internet by storm. Popularized by Instagram star Shiggy, legions of people have participated in the craze, each one fervently schmoney dancing and milly rocking to the Scorpion track.
Even celebrities have joined in on the fad. From Will Smith, to BTS member J-Hope, to Millie Bobby Brown, to the Queer Eye guys and Sterling K. Brown, the stars have shared their own version of the Shiggy. But This Is Us castmates Chrissy Metz and Chris Sullivan had a different idea. Instead of risking their safety and jumping out of a moving vehicle to dance, they decided to do a dramatic reading and emoted along to the rap, quite literally getting "in their feelings."
On Instagram, Metz shared a clip of them inside the car, with seatbelts on for safety (!), demonstrating a "spoken word" performance as the song plays in the background. "Just another reason why we love @sullivangrams!" the actress wrote on the caption. "Do you know how difficult it was to not ruin this take AND his moment while he's all up in his feelings?! "
As you can see, Chris recited the lyrics with passion, seemingly addressing the words to Chrissy (or should we say #Keke?). Chrissy then acted like she was moved to tears, and this scene eerily echoed their exchange of vows at the #KaToby wedding.
We have to admit, we like this version better. Watching people risk their lives just for the 'gram is honestly pushing us to our edge. This chill, dramatic — and not to mention SAFE — version is right up in our alley, and we wish others would follow suit and put a creative spin on their renditions.
You can witness Chris and Chrissy really get in their feelings when This Is Us returns on NBC on September 25th.