Chris Pratt "upgraded" Anna Faris's engagement ring, and he's officially the sweetest man alive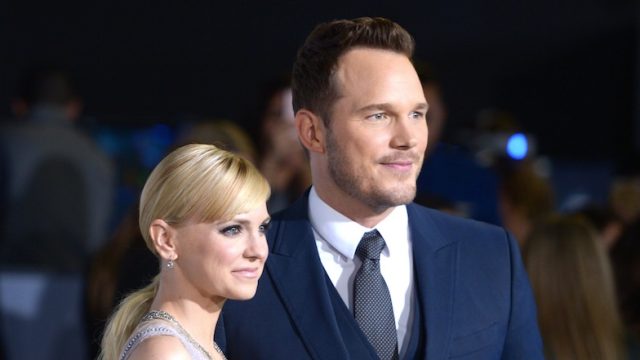 So, we probably didn't need more reasons to be positively obsessed with Chris Pratt…but he's given us one, and we've fallen deeper into the allure of his awesomeness and generous heart. And since it involves his amazing wife Anna Faris…we're actually feeling weak at the knees.
And yes, he went for big, bold, and beautiful. It's essentially the diamond to end all diamonds.
"He just got me this ring. I know. Like two days ago. I look [at it] and I'm like, 'I can't believe it either!' He's an incredibly romantic man and I'm very, very lucky."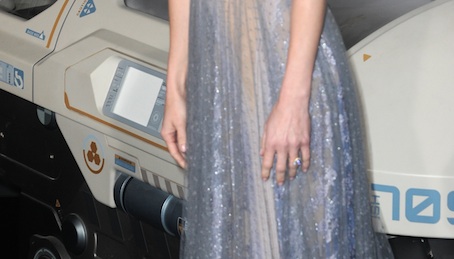 We know we can't get the best look at it, but this is breaking news people!
And of course, even though he went for a big statement piece, no one should ever be too fixated on the price or size of a ring. It's in no way reflective of the strength or integrity of a relationship, and many would (pretty rationally) argue that the whole "women wearing engagement rings" thing is a little archaic in the first place.
HOWEVER, we genuinely appreciate the romantic gesture, and how Pratt went above and beyond to do something nice just for the sake of it. Again, SWOON.
Apparently Pratt was also overwhelmed by a recent gift from Faris, and we just couldn't be more taken by their adorable relationship that never seems to stop giving.
"She got me a tractor, so we're kind of even!" Pratt said.
That's right, he's a hopeless romantic, and also loves tractors.
We hope that this daredevil is recovering from the injuries he got doing his own stunts in Passengers! Oooof, that looks painful.
But back to the lovebirds.
We absolutely cannot wait for Pratt and Faris to costar together in Mom, because they're gonna light up the screen! And we know that Pratt is a movie star and everything, but we've been kinda missing his face on TV.
As always, thank you Chris for giving us major relationship goals and inspo…you are the best.
H/T: People