Chris Pratt singing to a scone is our anthem of 2017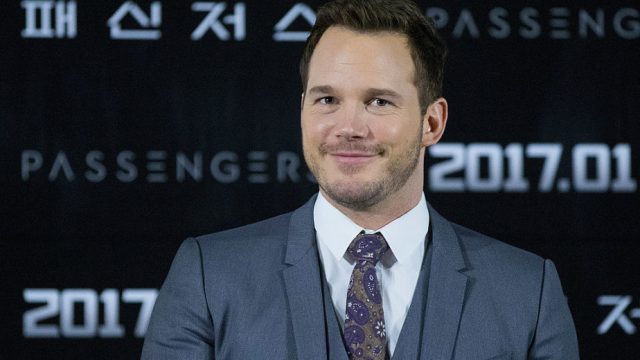 ICYMI, Chris Pratt's been up to a lot more than filming new movies like Guardians of the Galaxy Vol. 2 and Avengers: Infinity War. Now, he's been posting videos on Instagram, according to Uproxx, and Chris Pratt singing to a scone is our anthem of 2017. Yes, in Pratt's latest segment of #WHATSMYSNACK, he's eating — and singing — to a scone covered in all the perfect scone toppings, including butter, jam, and clotted cream. Y-U-M.
According to the Insta caption, Pratt's wife, Anna Faris, was his cinematographer for the latest installment of #WHATSMYSNACK. Of course, we love when the two pair up (did you catch Pratt guest starring on Mom back in January as a love interest of Faris' character?!).
But back to business. Without further ado, here's Pratt's latest #WHATSMYSNACK episode — the "#cheatmeal edition," as he says in his caption.
Yup, that was The Beatles' "Oh! Darling" that Pratt was singing along and improvising to. Are you hungry yet?!
But, not all videos feature fun (read: delicious) snacks. Sometimes in the videos, he's eating things such as a cucumber and egg wrap.
According to his Facebook post, Pratt describes it as, "It's basically exactly like a sandwich but instead of bread you use thinly sliced cucumbers and instead of meat you use sprouts and chopped up eggs and instead of flavor you get nutrition.
LOL!
But scones and carrot cake muffins? Yes, please! In any case, watching Pratt's latest Insta vid is not only making us crave scones, but also making us crave The Beatles. Brb while we go have some of both!