Chris Pratt shared videos of Anna Faris watching the Olympics with their son and OMG too cute
We all love the Olympics, but the most dedicated fans (other than Leslie Jones, of course) are undeniably Chris Pratt, Anna Faris, and, of course, their totally adorable son, Jack. The star-studded couple freaked out just like we do with every amazing move and impressive win, and we found ourselves freaking out about how cute they were.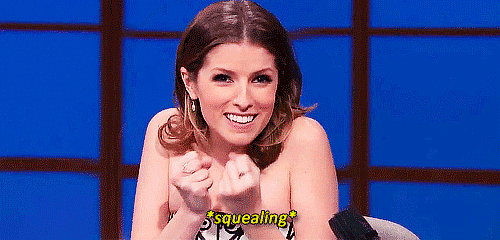 Just take a look at all this sweetness
"We are so proud of our Olympic athletes!" Pratt wrote on Instagram. "Way to go guys! You have us on the edge of our seats! We're so proud of all of you."
"Wow!!! These American athletes are moving us to tears! Feeling so proud!"
But even when it isn't Olympics season, the trio has our hearts
Like, look at this father-son bonding over pancakes?
And this dinosaur-filled Mother's Day shot?
https://www.instagram.com/p/BFKzVCvjHH-
We can only imagine how much fun it has to be to have two ridiculously hilarious parents, but between the major Olympics feels and the overwhelmingly love-filled vibes, we're major fans of this trio.