Chris Pratt made it his responsibility to make sure Jennifer Lawrence was okay during their "Passengers" sex scenes and we respect that
Love a good man. Passengers actor Chris Pratt talks about sex scene responsibility with co-star Jennifer Lawrence and his mature approach is everything we'd hope it'd be.
Sex scenes in movies are totally awkward, well they are awkward to film, even for movie veterans like Pratt and Lawrence. While the Passengers sex scene is Lawrence's first movie sex scene ever, her co-star has done a few, and therefore he knows what's supposed to happen.
In an interview with SiriusXM Town Hall with People and Entertainment Weekly's editorial director, Pratt explained the strangeness that comes with those kind of scenes. He also admitted that his role is more vital, because he takes on the pressure of the scene — because he's a freaking gentleman.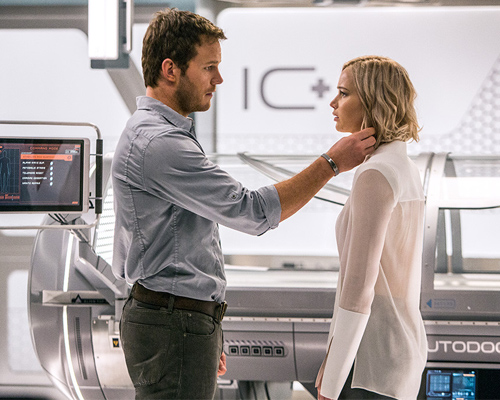 "I don't want to make generalizations based on gender, but I feel the responsibility falls on me [to make my costar comfortable], and I've been in that situation a couple times," Pratt told SiriusXM via People.
"Essentially it's your job to just minimize the discomfort by, you know, making sure there's nobody else on set than is required, having a closed set, periodically checking in, and just doing everything you can to assure the person you're with that they're okay."
Wow, how mature! Can you tell Pratt has been in the industry a while? Incase we didn't love him before, his need to make sure Lawrence was okay with the scene makes us his biggest fan.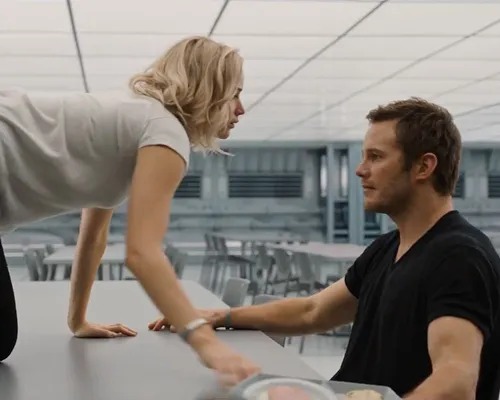 "For all the sense of anxiety that comes leading up to a scene like this, you get into it and you realize there's really nothing sexy about it at all. It's just really awkward," the 37-year-old actor admitted.
"But you know, it's part of the gig and you just do what you can to check in with the other person and try to minimize any discomfort that they feel," he added.
To see the scene Pratt is talking about (that Lawrence dreaded filming), check out Passengers when it hits theaters on December 21st.