Chris Pratt says that he wants to bridge the divide and help unite the country after the election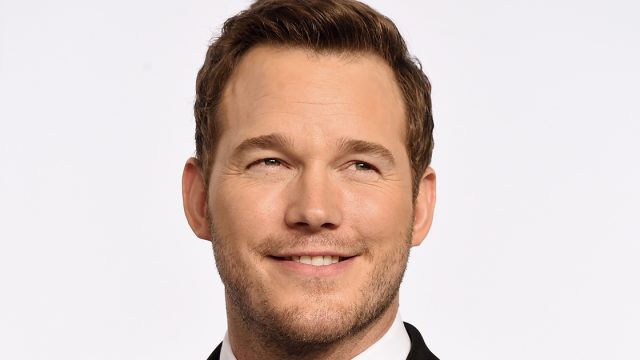 After last November's divisive and controversial election, Chris Pratt wants to unite the country (and possibly the world), and we're 100 percent down with this idea.
When he's not checking out his own butt cheeks in the mirror or getting insanely upset about his diet for the upcoming Jurassic World sequel, we know that Chris Pratt is actually a sweet, sensitive, and caring guy. The actor regularly shares adorable Instagram posts giving shout outs to his family, especially his partnerAnna Faris and son Jack.
But now, like Star Lord, Chris Pratt is setting his sights a little bigger.
The 37-year-old actor graced the cover of Men's Health, where he talked about how, following the election, he felt that the country was super divided, and we have to say we totally agree.
"I really feel there's common ground out there that's missed because we focus on the things that separate us, he said. "You're either the red state or the blue state, the left or the right. Not everything is politics. And maybe that's something I'd want to help bridge, because I don't feel represented by either side.
The actor also spoke about how Hollywood also ignores stories that represent his upbringing.
"I don't see personal stories that necessarily resonate with me, because they're not my stories," he said to Men's Health. "I think there's room for me to tell mine, and probably an audience that would be hungry for them. The voice of the average, blue-collar American isn't necessarily represented in Hollywood." 
In fact, Chris is taking the matter into his own hands, and is actually working on a movie based on his own life experiences.
"I have a script I wrote that's very personal about my life, that I've written almost more as an acting exercise than something I'd produce," he said. "But I think if I finish my career without ever having starred in something that I wrote and directed, I'll feel some regret about that."
"Maybe that's what I'd want to try to express in my work if I were to write and create something, because it's a damn shame," he continued. "I don't feel we have to be at war with each other like we are, and it's just getting worse.
We love that Chris is standing up for something that he believes in, and is making a positive change in what ways he can. We know that representation matters, and we can't wait to see his movie based on his life.