Chris Pratt said sorry about a not-so-thoughtful comment he made, and that's cool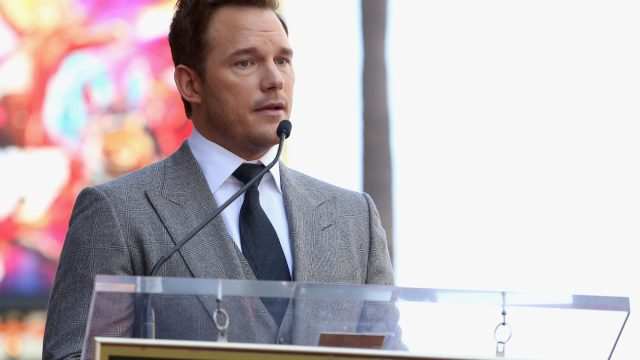 Does it feel like Chris Pratt is everywhere right now? The actor has completely taken over our Twitter feeds, but not for the reason you'd expect. In a recent interview with Men's Fitness, Pratt said Hollywood films didn't properly represent blue-collar America.
Pratt is currently on a whirlwind media tour promoting Guardians of the Galaxy Vol. 2. Last week he attended the film's premiere with his wife Anna Faris, and she hilariously live-tweeted the entire thing. A few days later, he got his star on the Hollywood Walk of Fame and was joined Faris and their adorable son Jack. (Naturally, Faris live-tweeted this event too.)
Now, Pratt is facing backlash for his comment about blue-collar representation. Here's what he said:
"I don't see personal stories that necessarily resonate with me, because they're not my stories, Pratt said. "I think there's room for me to tell mine, and probably an audience that would be hungry for them. The voice of the average, blue-collar American isn't necessarily represented in Hollywood.
Pratt went on to say that he'd possibly be interested in changing that.
"I really feel there's common ground out there that's missed because we focus on the things that separate us," he continued. "You're either the red state or the blue state, the left or the right. Not everything is politics. And maybe that's something I'd want to help bridge, because I don't feel represented by either side."
Almost immediately, the internet had *~*feelings*~* about Pratt's comments.
Pratt owned up to his comments right away and apologized, which is refreshing.
But some people think he was too quick to apologize.
Some people think he didn't need to apologize at all.
https://twitter.com/udfredirect/status/856548469749764101
And some people just accepted it and moved on.
https://twitter.com/udfredirect/status/855563038711312385
false
We have to hand it to Pratt. He didn't try to make excuses for his remarks or pretend like it didn't happen. He simply said he was sorry, which we respect big time.