Chris Pratt rapping about his carrot cake muffin is oddly impressive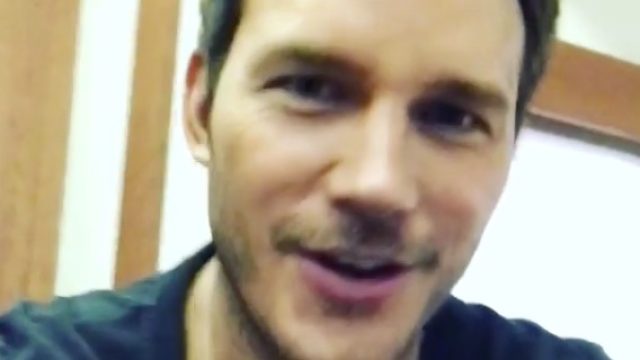 Still wondering, "what the heck is Chris Pratt snacking on?" Us too. Yesterday, we received some answers when Chris Pratt impressively rapped about his carrot cake muffin on Facebook. This is the latest video in the Passengers star's new "Facebook mini series," #WhatsMySnack.
"More like, whats my CRACK! It's good!" Pratt laughs after finishing up his fantastic rap song.
In the caption of the video, Pratt tells viewers that he's reached the point in his diet where he's not quite fasting, but he has begun to metabolize his own brain for energy. "Not to brag," he writes. In reality, Pratt says that this whole dieting thing isn't worth it and that we should go grab some Doritos.
Pratt slimmed down to pick up where his Guardians of the Galaxy character Peter Quill left off for Guardians of the Galaxy Vol. 2. Peter Quill is also set to make an appearance in Avengers: Infinity War, which is currently filming. Plus, Pratt is also filming the sequel to Jurassic World. 
He's a busy man, who needs to stay in tip-top shape to reprise his multiple hunky roles! The dieting might suck, but it's for a good cause, Chris! Trust us!
In another recent #WhatsMySnack video, Pratt showed us his cucumber and egg wrap. Is he actually enjoying it? All signs point to no. But at least he's trying to stay positive!
He writes in the Facebook caption, "Like I always said, eating is no longer the fun part, flexing my butt cheeks in the mirror is. Cause no dimples. No rolls. Just cut ass butt cheeks. LIVE WITH IT!!!"
Follow Chris Pratt's Facebook page to catch sight of future installments of his #WhatsMySnack series. The snacks aren't exciting, but if you're only there for the snacks, then you're missing the best part — Pratt! Duh!