Chris Pratt just made an amazing donation, and the story behind it is breaking our hearts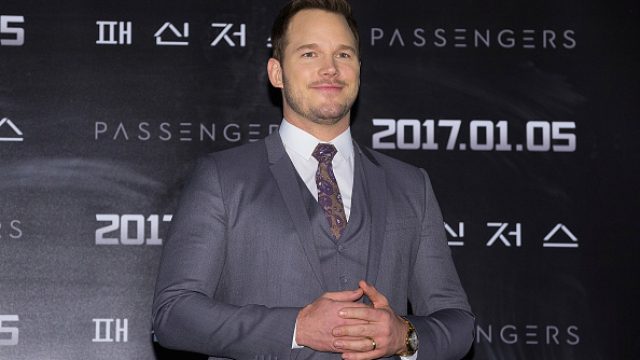 As if he weren't already perfect enough, Chris Pratt donated $500,000 to a teen center built in honor of his late father this Christmas, and we're only weeping a little bit. Okay, fine. We're weeping a lot, but can you blame us? The Passengers star recently lost his father while shooting Jurassic World. Our heart goes out to Chris and his family for such a difficult loss, but we love that Chris is taking his grief and making it into a positive impact on the community he grew up in.
In honor of his father's passing, Chris Pratt is opening the Dan Pratt Memorial Teen Center, which will be part of the Boys & Girls Club of Snohomish County, where Chris grew up.
He followed through with a $500,000 check delivered the other day, and we're sure the kids are going to love having this new community center — and we're also sure that Chris Pratt's father would be proud.
Chris Pratt also wrote a touching message about his donation on Facebook, and a beautiful note about what his dad meant to him, and the community.
"I was raised by one of the toughest SOBs on the planet. Dan Pratt made me who I am. He was a funny, thick skinned, hard working man who commanded respect for authority. My dad coached me and so many other kids in Lake Stevens in every sport and was a pillar of his community. He affected a lot of young men. Ask anyone who knew him, he was a certified bad ass. And now his memorial teen center will help keep kids out of trouble for many years to come. His legacy will live on."
Well done, Chris Pratt. Looks like his father's legacy will live on through Chris, too.