Chris Pratt clapped back with this Instagram post after people said he looked "too thin"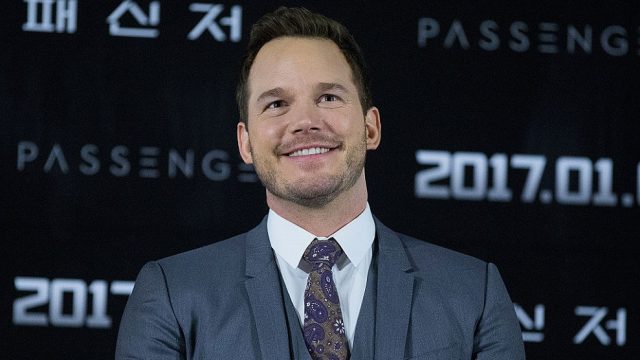 In a perfect world, nobody would negatively comment on anyone else's weight. But if someone's over, under, or somewhere in-between, they could definitely use the tactic that Chris Pratt used to address his weight through Instagram — a joke.
While criticism isn't always a laughing matter, Pratt definitely made it one. Currently filming the sequel to Jurassic World, Pratt gave fans a special bonus the other week — a web series called What's My Snack. But while Pratt himself brought up the topic of celebrity diets and on-set food, it doesn't mean that he was expecting his fans to complain that he was "too thin."
Being a professional, Pratt made sure that these fans got some answers.
"Just because I am a male doesn't mean I'm impervious to your whispers," Pratt wrote in the caption. "Body shaming hurts. So to prove my security in the way I look I'm posting a current selfie of me at what I consider a very healthy weight. 500lbs. Zero percent body fat."
And, uh. Totally prehistoric.
"Totally JK guys. This is a T-Rex skull. Nailed you so bad. Omg," Pratt joked at the end.
Pratt has shifted weights a lot during his acting career, but he seems to be handling it all in an extremely healthy way.
In fact, Pratt has been pretty vocal in the past about how eating healthy has truly changed his life. In an issue of Men's Health U.K., Pratt noted that when he was heavier, he was suffering from a few health issues. But now? He feels great, even between meals.
So, even though he turned those negative responses into something quite funny, it's important to know that judging anyone for the way they look can be much more harmful than helpful in the long run.
But hey — if Pratt wants to use this as an excuse to showcase more on-set dinosaurs, he totally should. Because that photo is awesome.