Chris Hemsworth was intimidated by Chris Pratt, so factor that in when picking a favorite Chris
Chris Pratt can be described as a hilarious actor and great action star, to name a couple descriptors. He's also, according to Chris Hemsworth, super intimidating, which is kinda blowing our minds right now.
Yup, that's right, Thor HIMSELF told Elle that Pratt made him pretty nervous upon their first meeting.
"The first time I really met Chris Pratt — and went on set with him and the Guardians — I was weirdly shaken," he said when asked when he was last intimated by a man. "I don't know why. He's just so charismatic. And good at what he does."
We definitely get the charismatic part, and it's nothing short of relieving that even the most fiery of Gods can get a little flummoxed sometimes.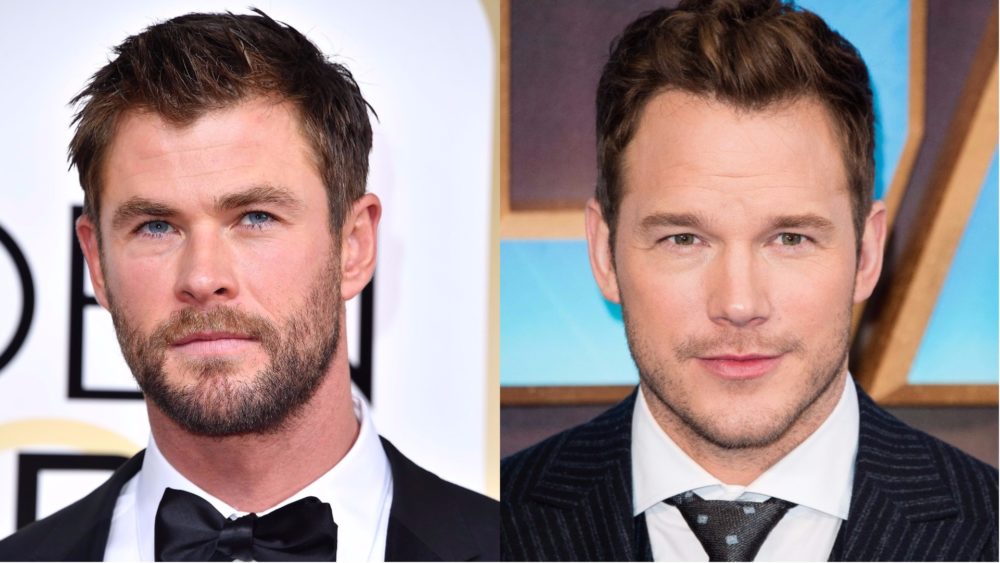 Hemsworth also added Cate Blanchett to his list of co-stars who have put him on edge, explaining that she forced him to drop any sort of facade.
"She calls you on your shit straightaway, which is intimidating," he said. "You walk in and you're doing all the usual polite chats, and she's like, 'Chris, what are you doing? Really, that's the story you're gonna tell'" And you're like, 'Shit, I'm not going to get away with anything with this lady.'"
Never fear, though. Hemsworth said that Blanchett has a "wild sense of humor," and after a little while, the two of them were drinking together and cracking jokes.
And just look at all the love going on here!
You can catch Hemsworth starring alongside Blanchett in Thor: Ragnarok starting November 3rd. And you can watch Hemsworth and Pratt in Avengers: Infinity War starting May 4th, 2018.