Chris Pratt and Anna Faris will co-star together because they're seriously the cutest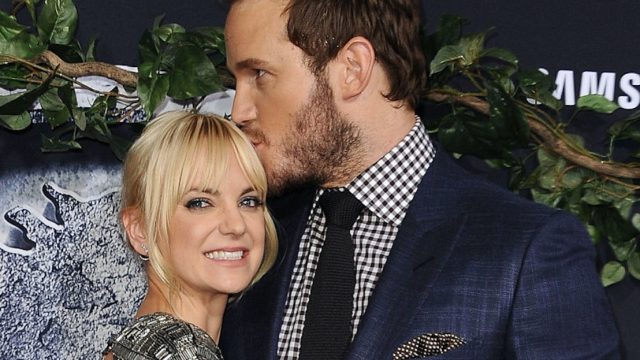 ICYMI, Chris Pratt and Anna Faris are the cutest couple on the planet. They are constantly giving us the ultimate relationship goals. And soon, audiences everywhere can witness their insanely adorable chemistry when Chris guest stars on Anna's hit comedy show, Mom.
Despite the fact that the couple is notoriously sweet together on Instagram and the red carpet, but this will be the first time fans will get to see them together on the small screen. They've co-starred in a few movies together, but we never get tired of seeing their hilarious (and adorable) antics.
Entertainment Weekly reports that Chris will play a charming horse riding instructor with eyes  for Anna's character Christy.
Fans of the show know Christy's romantic history has ranged from anemic to downright tragic. So it's super encouraging that she's getting a love interest that is up to par (at least IRL). But knowing the writers at Mom, Chris' character, Nicky, could easily turn out to be a huge weirdo and could break Christy's heart like all the rest.
If you can make us root against Joe Manganiello (during his cameo on the show), then you can make us root against anybody. Chris' character is the nephew of Christy's close friend and AA sponsor Marjorie, so we bet there's some definite tension there.
We don't even care what his personality turns out to be. We just want to see Chris Pratt and Anna Faris on TV together!
We fell in love with them the moment they said "I do,"  and watching them flirt and tease each other via social media has us all green with envy at how in love they are.
https://www.instagram.com/p/BHgbwWOjWns
The third season of the CBS show premieres Thursday, October 27, but Chris' episodes won't air until early in 2017. We are desperately hoping for some of their infamous banter and wit and are going to ~need~ a steamy love scene.
No matter what happens, we simply cannot WAIT to see these love birds together again onscreen.