Chris Pratt reveals why working with wife Anna Faris on "Mom" was the best job he's worked on and it's so cute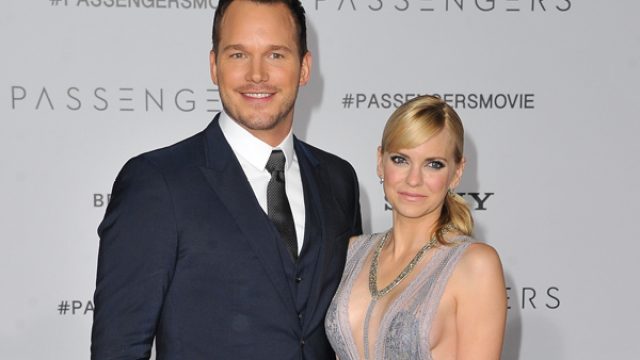 Well this is adorable. Chris Pratt reveals why working with Anna Faris on Mom was the best job he's worked on and it's so cute.
Pratt and Faris originally found love on a movie set (in Take Me Home Tonight), but now the two are taking their romance to TV. The Guardians of the Galaxy star is guest starring on his wife's CBS series Mom and it's so stinking sweet.
On the episode, Pratt will play a new love interest (named Nick) for Faris' character Christy. After filming the cameo, the 37-year-old actor explained why it was so much fun being on set and it's serious #RelationshipGoals.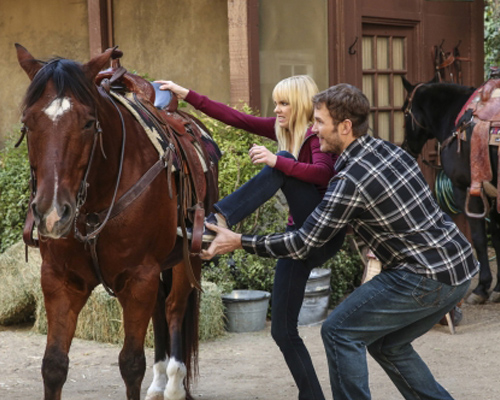 "This is the most fun I think I've ever had on a set," Pratt told Entertainment Tonight. "It's really nice to see your spouse in their work environment. Well, I don't know if it is for everyone. It is for me 'cause my wife is Anna Faris.'"
While this will be the first time the Jurassic World actor is back on TV since his role on Parks and Recreation ended in 2015, he has been eyeing the role for a long time.
"Being her guest on Fridays when they would tape, part of me was always a little jealous that I couldn't be out there on that stage with them and doing the curtain call at the end," Pratt explained. "This is really cool."
As for what we will see from their characters on the episode, it's all about the chemistry.
"We get to have this really nice relationship," Faris told ET. "We have a sex scene, like a sexy scene," Pratt added. "We've been rehearsing that for 10 years."
Tune in this Friday on CBS to see the duo together on Mom. It's going to be great!