Chris Pratt filed for divorce from Anna Faris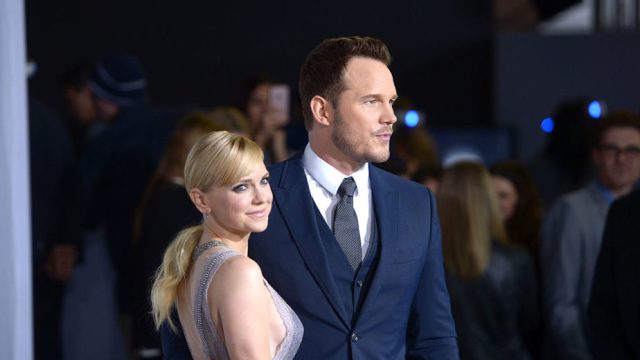 The moment we were not looking forward to is here: On Friday, December 1st, Chris Pratt filed for divorce from Anna Faris. Even though Pratt and Faris announced their separation back in August, we admit that we were a bit in denial about their marriage actually ending. After all, when they were together, Pratt and Faris were the cutest. Aside from taking adorable photos together that will now make you cry, they also seemed to do the sweetest things for each other, whether it was posting mushy-yet-romantic messages on Instagram or making mixtapes for each other (swoon). So the fact that that's officially over is hard for us to process.
Pratt and Faris were married for eight years. According to legal documents filed on Friday, Pratt cited irreconcilable differences for the divorce, People reports. He asked for joint custody of the couple's 5-year-old son, Jack. Faris filed her response after Pratt's, asking for joint custody, too, as well as the right to receive child support. They reportedly have a prenuptial agreement and are still working on finalizing a property settlement. Even though Pratt and Faris didn't publicly share the news of their separation until August, their separation date is listed as July 13th in the legal documents.
Here was Faris' initial post that broke our hearts back in August.
Just a few minutes later, Pratt posted about their separation too.
Pratt and Faris met back in 2007 on the set of the movie Take Me Home Tonight. Faris was married to Ben Indra at the time. But once she got to know Pratt, she realized she no longer wanted to be married to Indra. She discusses how she and Pratt met and fell in love in detail in her recent memoir, Unqualified. Faris and Pratt were engaged a year later, then married in 2009.
Currently, Faris is dating cinematographer Michael Barrett, according to People. They worked together on the new film Overboard in September.
As for Faris and Pratt, even though we're still mourning their separation —  and now divorce — the fact that they're so amicable with each other gives us serious ex goals. That's all anyone can hope for if they find themselves splitting up, right? We wish them the best.