7 Chris Pratt and Anna Faris moments that will live forever in our hearts and on the internet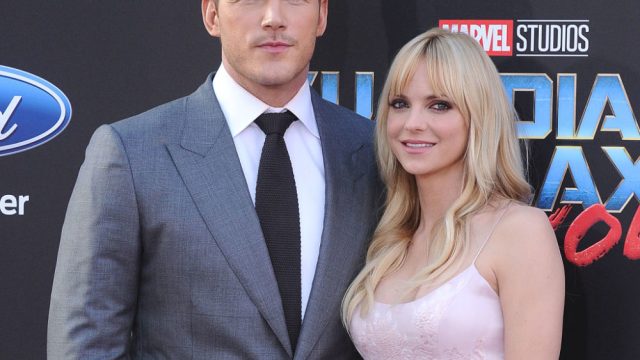 We were so incredibly devastated to hear that Anna Faris and Chris Pratt announced their separation. Unfortunately, sometimes relationships don't last. But as the pair said in their statements, they will "always cherish [their] time together," and honestly, so will we. So here are just a few of their many heartwarming moments that will luckily live on via the world wide web.
It turns out, Pratt and Faris both had dead bug collections, which totally endeared him to her when they started dating. Here she is telling the story to Corden:
https://www.youtube.com/watch?v=RRRNf6fl25k?feature=oembed
2The pair being adorable with their son Jack.
There are plenty of cute moments with the duo together, but it's especially adorable when they share moments with their son Jack. Like this one. #sigh
3When they supported each other.
With such busy schedules, it's nice to see that this pair found time to support each other. For instance, Pratt was on Faris's sitcom Mom and made sure to mention the show on social media.
4This adorable People's Choice Awards video.
When Faris hosted the Peoples' Choice Awards, the couple demonstrated their comedy chops together with this hilarious video. Oh, and co-host Allison Janney drops in too.
https://www.youtube.com/watch?v=wToyFR0tKhI?feature=oembed
5When they made sweet social media declarations of love.
Pratt posted an adorable photo for Faris for Mother's Day:
And Faris made this cute, random declaration of love for Pratt:
6They named a penguin together.
The couple was never more adorable than when doing family activities with their son. So this video of them naming a penguin as a family is all kinds of adorable.
https://www.youtube.com/watch?v=gxnKjeWuZVI?feature=oembed
7That time they learned wrestling moves from Drax himself.
Pratt's co-star Dave Bautista took time to teach the couple a wrestling move. And not only do we love that Pratt and Bautista are off-screen buds, but it's pretty sweet that Faris and Pratt had fun doing crazy stunts.
Pretty sweet indeed, as are Pratt and Faris' many other standout moments. We wish the pair (and Jack!) the best in this process.