Chris Pratt's reason for bringing his family on the "Guardians" world tour will punch you in the feels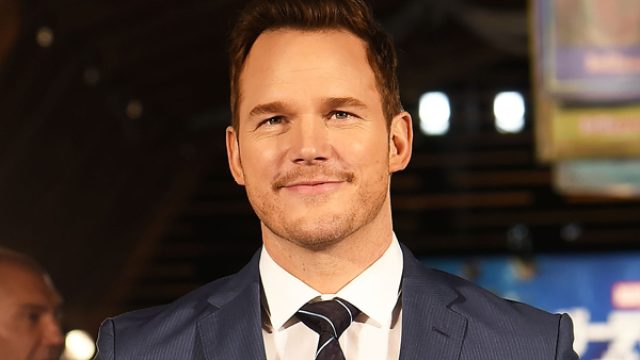 Prepare yourself for another reason to swoon over Chris Pratt. While on his Guardians of the Galaxy press tour, the actor won over our hearts once again while talking about his favorite tour moment. For Pratt, the best part about touring is his family.
On Tuesday, after traveling to Tokyo last week to kick off the Guardians of the Galaxy Vol. 2 press tour, Pratt revealed his favorite part of this movie. It wasn't working alongside his amazing co-stars, or traveling to promote it, it was about his company on the tour…his family.
This time around, the 37-year-old actor has had his wife Anna Faris and son Jack with him. Their presence has kept him grounded and it's just so cute to hear about.
"That has been the best part of this world tour by far. It's nice to have your family with you because it brings you down to earth and when you leave your feet on the ground, you [realize] what it feels like to have your head in the clouds," Pratt told Entertainment Tonight at the LA press junket.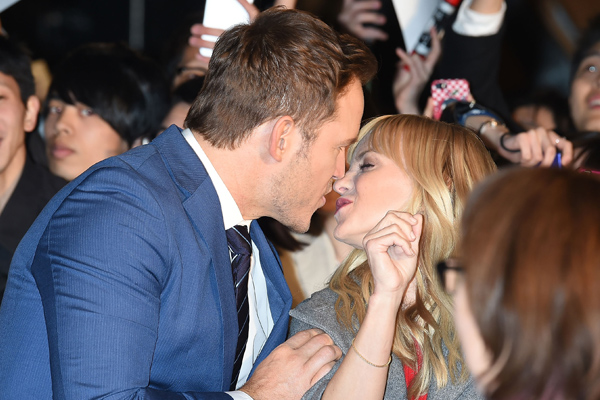 "You go with the flow and things come and go and you're not even there to record or observe them," he continued. "So when [your family] brings you back down to earth you get to experience this — or at least I do — in a whole different way. When they are present with me, I get to be present with me as well."
Seriously, could this guy get any better?
In addition to gushing about his dream team on the road, Pratt gave a shoutout post to his wife and son while they were still in Tokyo last week.
"My dear sweet @annafaris getting flashbacks from her hilarious role in Lost in Translation. Thank you for the support honey! You look so beautiful," he wrote on Instagram.
https://www.instagram.com/p/BSt11S8jitx
"These press tours can be such a whirlwind. I'm grateful to have you and the boy with me on this one. Although it's 3:00am right now, I was just awakened by a square kick to the back as little man climbed into bed and then must have had a karate dream or something and now I can't sleep. I'm on insta instead. All you dads and moms know what I'm talking about. 😂♥️🙏👆👍🏼🙌," he concluded.
Yes, the Pratt-Faris family is pretty close to perfect and we just love seeing them together.
Let's hope Faris and Jack make it on the rest of the Marvel film's tour schedule. Then we will get even more family photos, which is always a good thing.