Chris Martin had a Willy Wonka themed 40th birthday party, and even Beyoncé showed up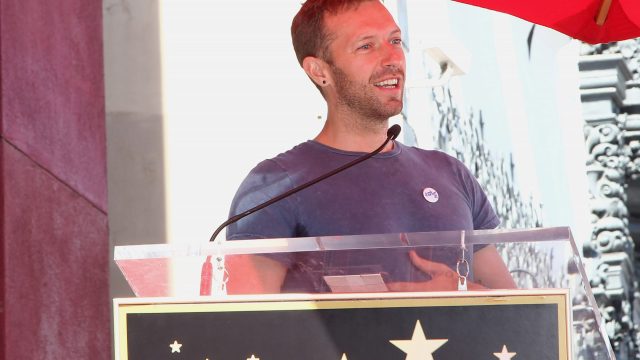 They say being a celebrity is pretty sweet, and Chris Martin took that idea to the next level for his fortieth birthday party. The Coldplay frontman celebrated with a Willy Wonka-themed birthday party that has left us with a serious craving for chocolate.
When turning the big 4-0, Martin opted to spare no expense — especially since he was paying homage to the classic Roald Dahl book Charlie and the Chocolate Factory. In case you don't know, Dahl tells the fantastic tale of a poor young boy who gets to visit the most incredible candy factory in the world.
And Martin more than made sure his home lived up to such lavish expectations.
He turned his Malibu home into a veritable wonderland of candy and sweets, with giant toadstools and lollipop decorations strewn throughout the property. The words "Pure Imagination" were emblazoned in purple at the entrance, promising excitement and fun for everyone who entered.
The grounds looked magical, but Chris Martin's guest list put it all to shame. It was a power list of big-name celebrities who no doubt added their own special flair to the occasion. Beyonce and Jay Z made an appearance, alongside Robert Downey, Jr. and Orlando Bloom. James Corden was seen arriving, as well as Rob Lowe and the iconic Barbara Streisand.
No word on whether his ex Gwyneth Paltrow showed up, but the actress did send him a charming message via Instagram wishing him a happy birthday. Alongside their two children, Apple and Moses, Paltron posted a selfie of the whole family.
A healthy relationship with his ex-wife and two adoring kids? It doesn't get much sweeter than that.