Here's another reason you need to watch "GLOW" — Chris Lowell and his '80s blazers are an absolute delight
There are many, many (many, many) reasons you should stop what you're doing and binge-watch Netflix's latest original, GLOW. While you might initially tune into the series for the strong female characters and the age-old underdog story of good wrestler vs. wronged wrestler, you stay because the ladies are all well-developed and well-rounded and kick ass, and tbh, it's amazing.
And then you stick around because you're laughing, crying, and cheering along with the show.
If you still need one more reason to binge all 10 episodes like it's your job, here's another: Chris Lowell wears some really sweet '80s threads, as if he was born to wear a slightly oversized blazer.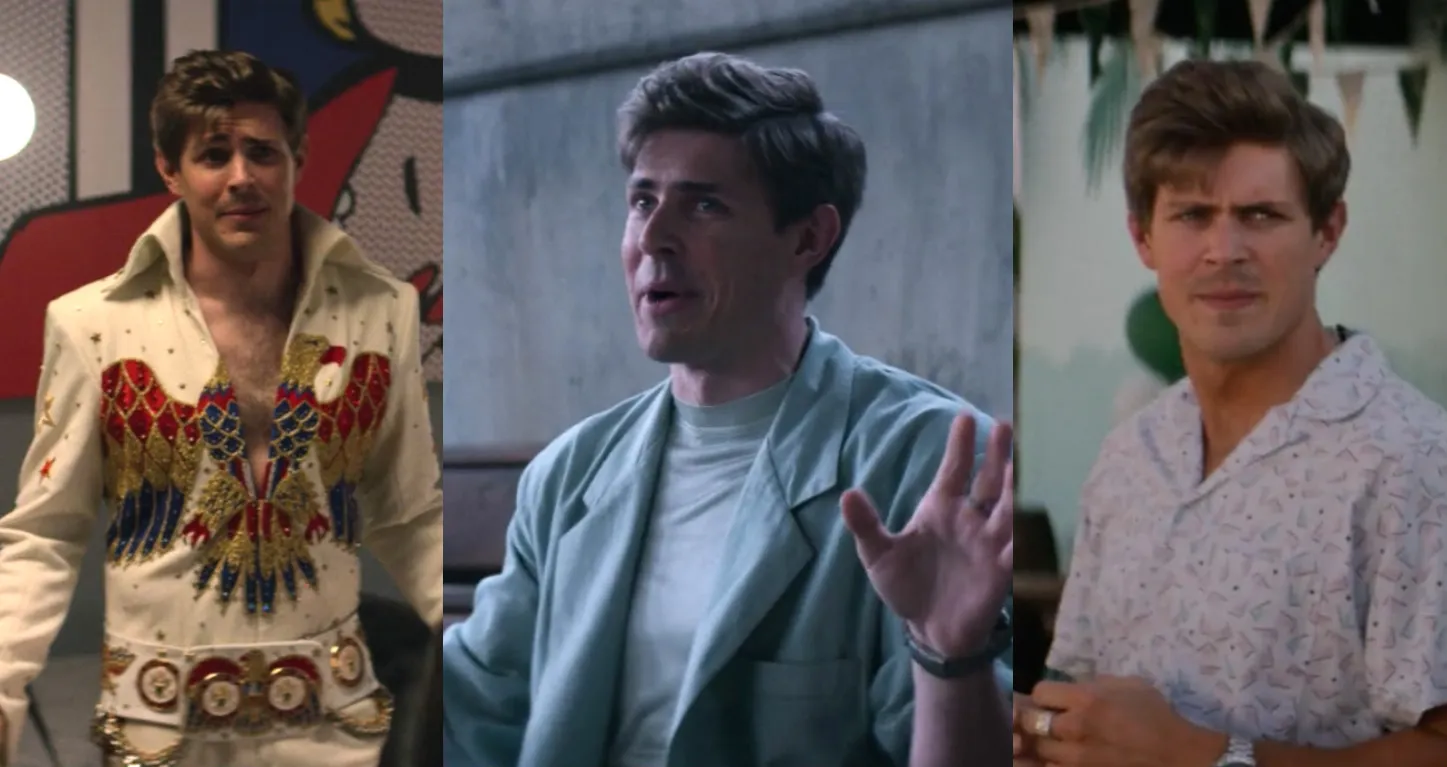 Lowell (who you probably best know as Piz, of #TeamPiz fame on Veronica Mars) gives a completely stellar performance without stealing the show from the women. Playing Sebastian — or "Bash," as he prefers — he's the producer for the TV show (within the TV show), G.L.O.W. He has a fondness for wrestling, along with cool '80s robots and spending mom's money.
GLOW's showrunners, Liz Flahive and Carly Mensch, actually approached Lowell for the role, and at first he was hesitant to accept. In the end, they won him over.
"I was just so flattered that they believed in me and they really built a very safe space for me to be as outlandish as I wanted to be," he told HelloGiggles at the GLOW premiere. "I got cast right at the last second, and I remember doing the first episode that [I'm in] which is the third one...I'm in the [Elvis] jumpsuit and it's in Malibu and I remember feeling like I was going so big. [Carly and Liz] were like, 'Keep going it's so much fun!' I remember going into Episode 4 and overhearing the actors talking to the director, and the director being like, 'Well, it's a grounded show,' and me being like 'It's what, what have I been doing?' But somehow they balance [Bash] out in a way that never makes it feel like too much of a cartoon. [The writers and directors] are magicians...I'm so glad [I was cast] and I could not be more grateful."
And after watching Lowell's performance, along with getting a look at some of Bash's best outfits, we are eternally grateful, too. Never thought a fun fantasy would be "Piz in blazers," but here we are.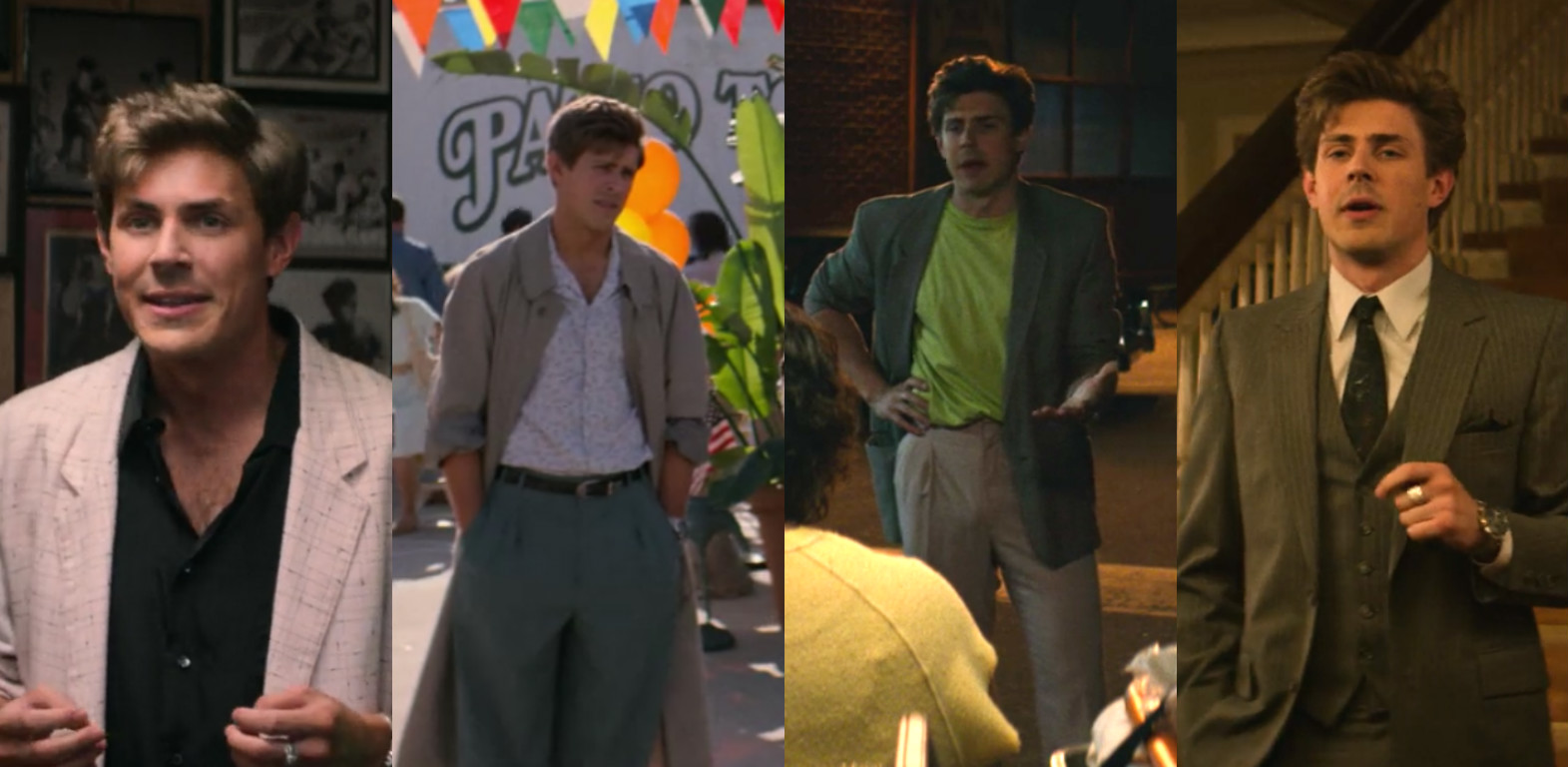 And Lowell hopes his new look sways some votes in his favor.
"It's about time [everyone saw me like this]. Maybe for once I can lure some of those Team Logan people. It's as if Veronica and Logan go off, and then everybody else who's left behind gets into the DeLorean, goes back to the '80s and finds me."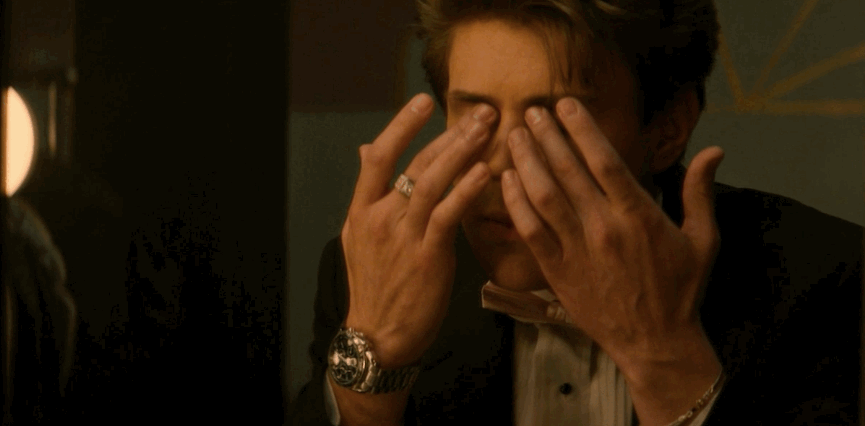 GLOW is great, please watch GLOW. It's streaming on Netflix RIGHT NOW, and #TeamPiz for life.