Chris Hemsworth's b-day message to his wife will make you happy cry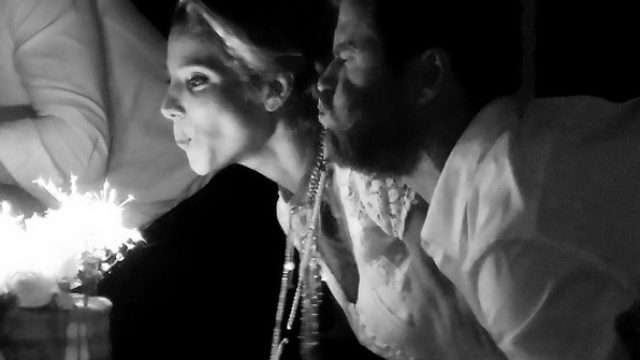 Chris Hemsworth just answered the question, "what does Thor look like blowing out candles on a birthday cake?" when he posted an adorable message to his wife, Elsa Pataky on Instagram. And the answer? Adorable.
The OG Hemsworth, who just made us all swoon playing the handsome secretary in the all-lady remake of Ghostbusters, posted this touching b-day message to his wife on Instagram:
"Happy birthday to the worlds best wife, greatest mum and all round stunning human!! Love you loads and thanks for letting me help blow out the candles @elsapatakyconfidential"
Paired with this absolutely priceless photo of Chris helping Elsa blow out the candles, it's almost too much cuteness to handle:
Hemsworth married the gorgeous, Spanish model-turned actress of Fast and Furious franchise fame in 2010, solidly positioning the duo in the competition for most beautiful couple ever.
This isn't the first time Chris and Pataky have given us #relationshipgoals via Chris' Instagram either.
Just check out this adorable selfie from Melbourne:
Or Chris' adorable post from the Huntsman: Winter's War premiere:
"I'm a cheap date so I only take my wife to movies where I can get free tickets. @elsapatakyconfidential #huntsman #cheapskate," he wrote.
Not to be outdone, Elsa shares plenty of adorable Instas of her hubby as well.
Bonus points, because hers are bilingual:
Happy birthday, Elsa!