Chris Hemsworth's kids cheering him on at the Golden Globes will absolutely melt your heart
We heart Chris Hemsworth and his wife, Elsa Pataky so much, because they're funny, relatable, and also look totally dreamy on a red carpet. They most certainly did last night at the 2017 Golden Globes, but even more charming than the couple themselves were Chris Hemsworth's cute kids cheering him on.
While Hemsworth and Pataky are always #couplegoals, they're not perfect. They ran late to the Golden Globes last night, which is totally relatable. (Especially if they were getting ready with their three kids — India, 4, and Sasha and Tristan, 2 — in tow).  Pataky revealed their tardiness on Instagram, though we have to say: They don't look at all frazzled.
Then Hemsworth gave a shoutout to Pataky. He's obviously so crazy about her, and we have heart eyes for days.
The pair stunned on the red carpet, too.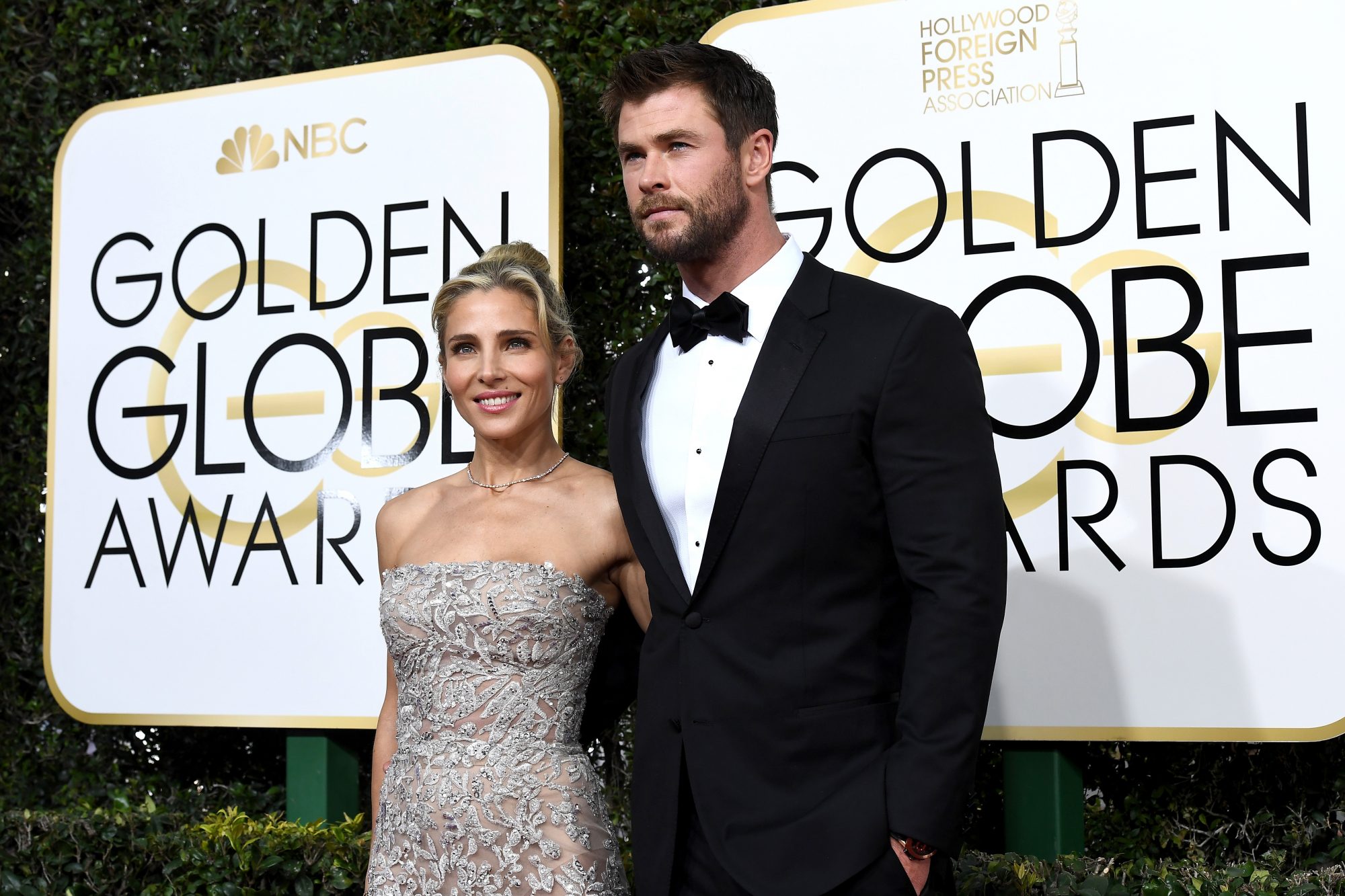 But it was the post Pataky shared of the pair's three children that really made us misty. In it, the adorable, blonde trio is watching Hemsworth present an award with actress Gal Gadot. "Watching Papa on TV," Pataky wrote in both English and Spanish.
One of the twins is reaching his arms out to the TV, and OMG it's too cute. But even better is the fact that the three children have another viewing companion: a Thor action figure. Not only are the kids watching their dad, they also have his action figure to keep them company. We. Can't. Even.