Chris Hemsworth just said the sweetest thing about his wife, and we're full of awwww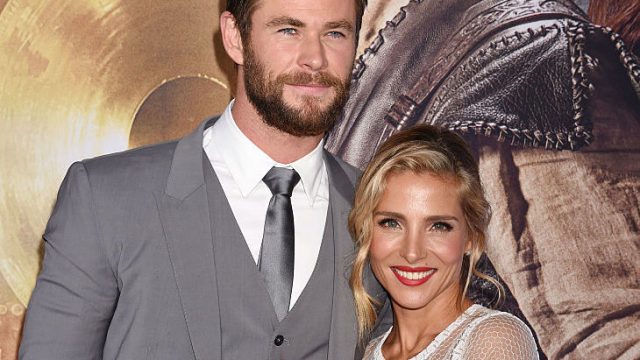 Chris Hemsworth and his wife, Elsa Pataky, are serious #relatioshipgoals. Despite recent rumors that they're splitting up, the pair seems as solid as ever. Hemsworth shared a beautiful birthday tribute to his wife a mere three months ago, and the pair's sweet Instagrams of their beautiful family consistently make us misty-eyed.
So, it's really no surprise that Chris Hemsworth doesn't want anything to do with kissing his costars in scenes – unfortunately, it's part of an actor's job. Or, is it? In a live video Thor: Ragnarok director Taika Waititi posted to the Marvel Studios Facebook page announcing the film's wrap, Hemsworth said that he actually doesn't do his character's kissing: his stunt double does.
In the video around the 6:40 mark, Waititi scans the crowd of cast and crew in 360. Then he introduces Chris Hemsworth's stunt double Bobby Holland Hanton, before taking the camera to a petite brunette woman who laughs good-naturedly. Then, we see Hanton, who waves at the camera.
Hemsworth appears next to Hanton, saying, "He does all the serious stunts, and all the kissing scenes, while Hanton interjects with, "Mm-hmm, yep.
Hemsworth explains, "I'm married so I don't think that's appropriate, so Bobby does them for me.
Chris Hemsworth is so in love with his wife that he won't even kiss another woman for work? BRB, we're swooning.
Of course, it's not confirmed that Hanton does Hemsworth's kissing scenes, so there's a chance that the Thor actor was just joking. But he seemed pretty serious saying it – and either way, it's super sweet.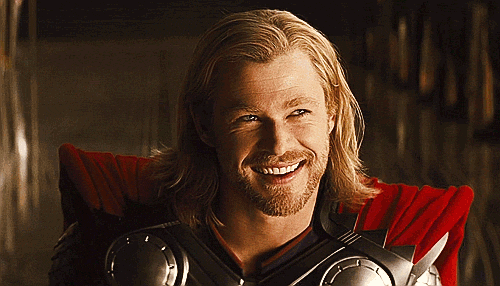 Waititi also asked Hanton if he and Tessa Thompson, who plays Valkyrie in the film, kiss (obviously he knows, but he's trying to give the fans some fun hints) and Hemsworth cuts in with, "Me and Bobby? Yeah.
It definitely seems like Thor and Valkyrie will have at least one kiss in the film; either way, though, we think Chris Hemsworth's love for his wife is incredibly heart-warming.