Chris Hemsworth painted his nails for the most adorable reason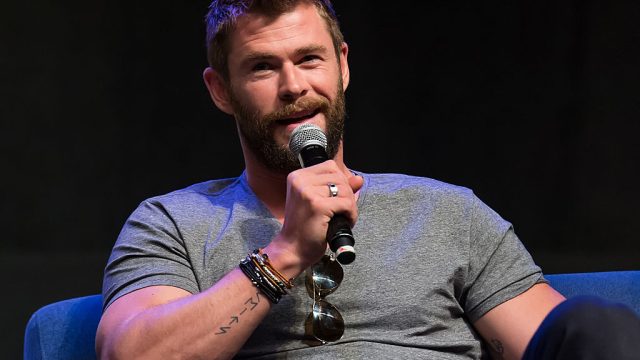 On the surface, Chris Hemsworth is one of the manliest men we've ever seen. He's super buff, he plays a superhero in movies, and he's often shown kicking someone's butt. But one of the things we love about him is that beneath all those muscles, he's just a giant softie. He's goofy, he loves his beautiful wife, and he just seems like an all-around nice guy. That's why we weren't surprised when the Thor actor volunteered to do something a little daring to support a worthy cause.
Chris Hemsworth painted one of his nails to raise awareness about child abuse.
Chris announced on his Instagram that he painted his nail to support YGAP, an Australian organization that supports local entreprenuers in fighting to change the world. Their "Polished Man" campaign calls for men to paint their nails as a way to stand up for a cause and raise awareness for the issue of child abuse. Chris painted one nail to represent the statistic that one in five children is subjected to physical and/or sexual violence, which is such an important cause.
The "Polished Man" campaign runs throughout October, and you can participate and/or donate.
You can find out more information or donate on their website here.
We totally support Chris and his great cause. Plus, we bet he enjoys getting a little pampered.