Chris Hemsworth looked so in love with wife Elsa Pataky at the "Thor: Ragnarok" world premiere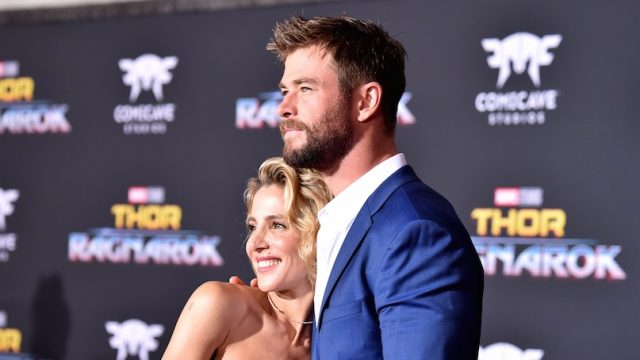 While we can't wait to actually see the movie, we're already high-key obsessed with Chris Hemsworth and Elsa Pataky at the Thor: Ragnarok premiere, and we need to talk about it. The couple always makes a stunning entrance when they step out on the red carpet together, but they positively sizzled at the premiere of Hemsworth's latest Marvel flick.
The pair basically looked like a real-life prom king and queen, minus the braces and teenage awkwardness. And because they're our OTP, the things Hemsworth said about his gorgeous wife of seven years to the press will make you absolutely swoon.
But first, let's get a look at them.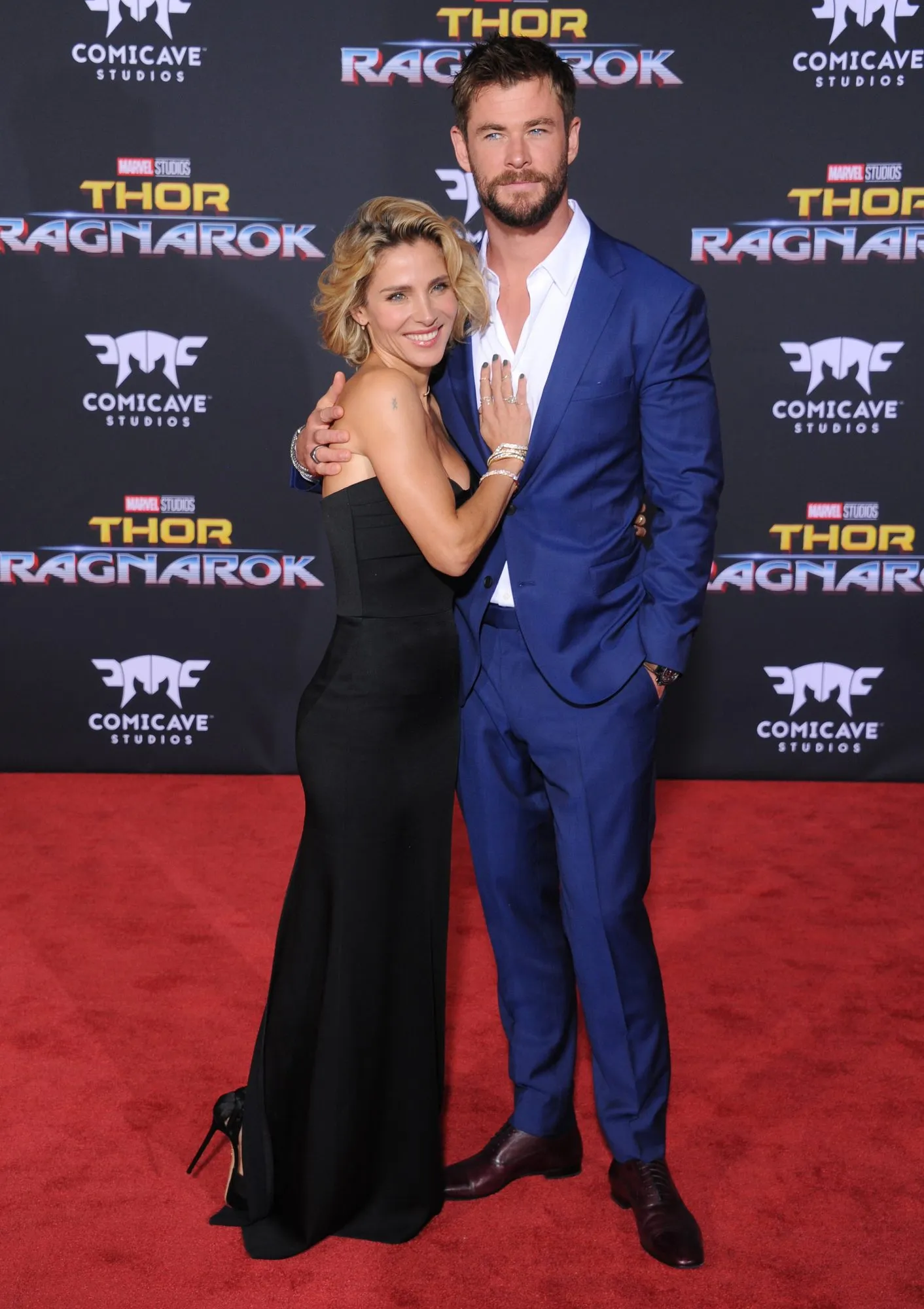 Ooooh. So glam!
Hemsworth told Entertainment Tonight that while he had to train intensely to get back into Thor shape, that it's Pataky who has the real muscle power in the family.
"Yeah, she has a greater cardio skill set, endurance than I'll ever have, and it's a little embarrassing at times," he said. "We have the same trainer, a mate of mine from school that we grew up with, and he very often says, 'You know what, your wife is much fitter than you are,' so I'm well aware of it."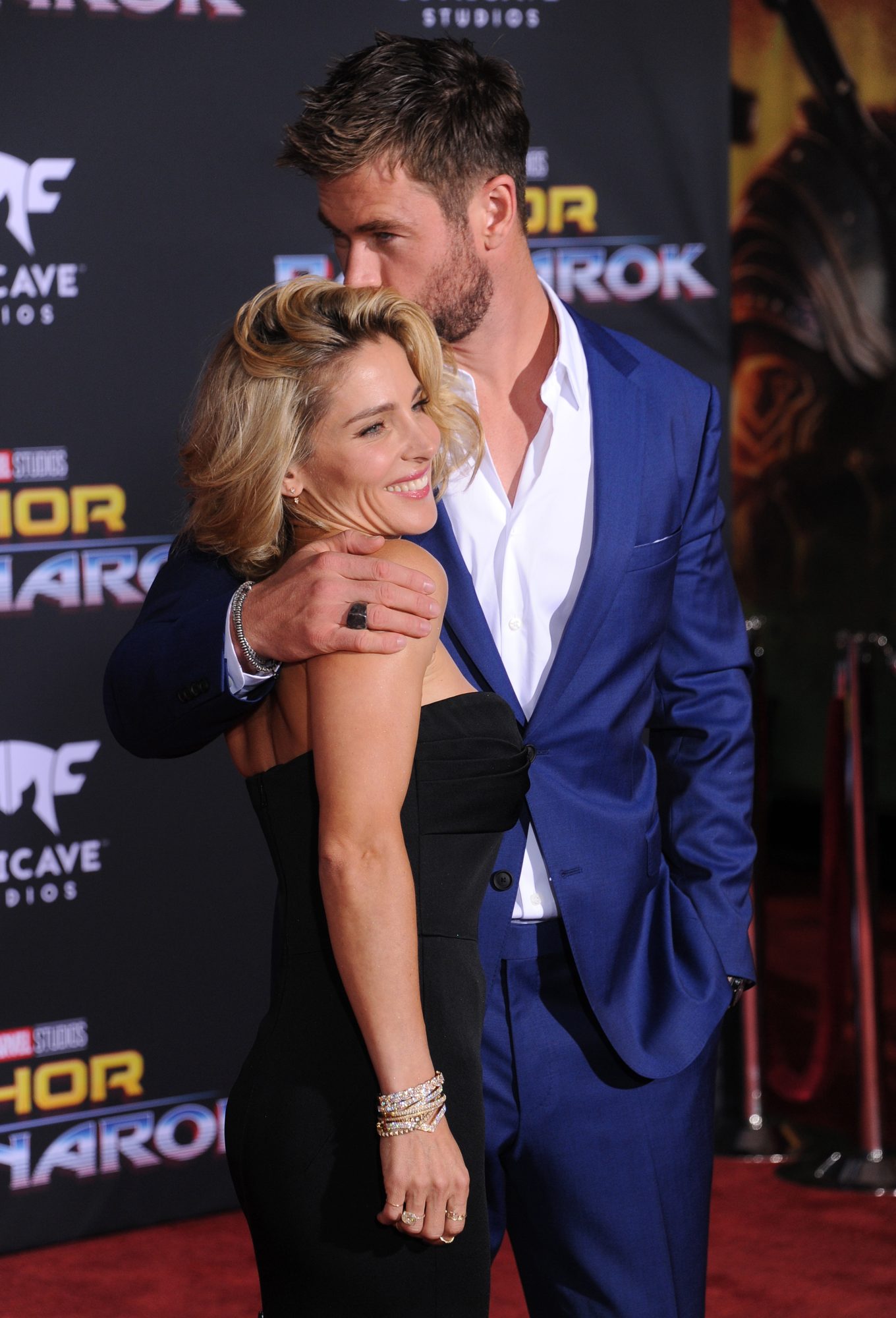 They were enjoying a night out at the premiere sans-kids, with Hemsworth saying that it's "essential to hang out and kind of be with one another outside of the kids," which is definitely true for all parents…even if date night doesn't include the world premiere of a major blockbuster film.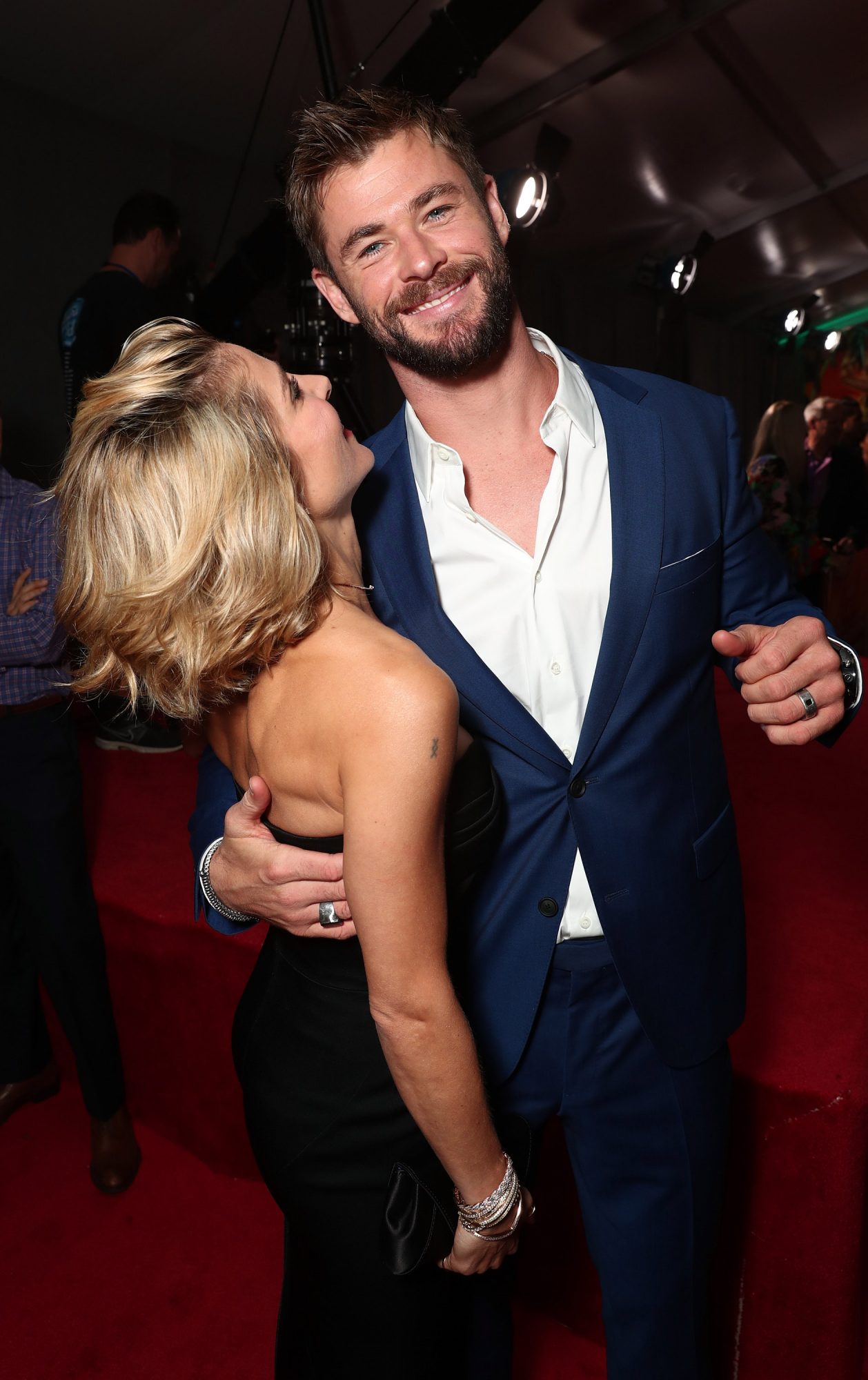 They looked fabulous for their date night, with Pataky rocking her black strapless gown with a sweetheart neckline. She wore her hair in loose waves, adding black stilettos and plenty of diamond jewelry for the perfect amount of sparkle. Hemsworth kept it classic in a navy suit, which we think paired perfectly with his icy baby blues.
Here's hoping the couple had tons of fun at the premiere, and we can't wait to see the movie for ourselves on November 3rd!