Chris Hemsworth just announced his feminist upbringing, we love him even more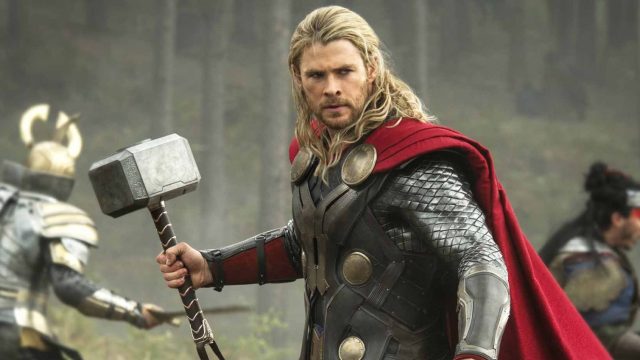 Considering that today is Feminist Friday (can we please make this a thing?), we're very happy to announce that Thor is a feminist! Well, at least the man who plays him is.
During an interview with RadioTimes, Chris Hemsworth was discussing all the badass women in his new movie The Huntsman: Winter's Warand was asked if he identifies as a feminist. "Oh yeah, for sure," the actor responded, according to Entertainment Weekly. "My mum's a big feminist. I think that my views on things, as far as respect for women and so on, came from my mum. My dad has a very balanced and respectful view on a lot of things too. They were huge positive influences in my life."
Chris then reveals that The Huntsman's theme of female empowerment greatly influenced his desire to reprise his role as The Huntsman alongside Jessica Chastain, Emily Blunt, and Charlize Theron. "The strength of [this film] was in these three women and their performances, the heart and soul that they've blended through their characters," Hemsworth explained. "I think the balance has been tipped for a long time heavily in the men's direction. There are seven to eight male superheroes and one female in there. This is the opposite."
Hemsworth talks specifically about Jessica Chastain, who is playing Sara, The Huntsman's wife/a fellow warrior. "I remember the first thing she said was, 'Do I get to kick ass?' Jessica's just bought such a live performance and character," Chris reveals. "She's probably the strongest one in the film, or the strongest out of the two of us. She's great."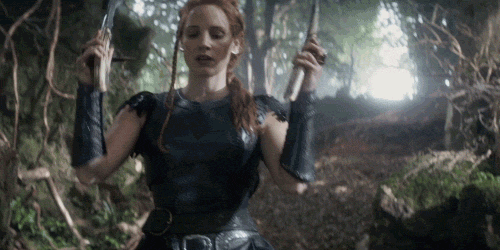 While The Huntsman is a great example, it isn't the only female-driven movie Chris Hemsworth has signed up for. He's also starring in the Ghostbusters reboot, which is being led by Kristen Wiig, Melissa McCarthy, Leslie Jones, and Kate McKinnon. "[It's] a heavily female thing, which is really cool," adds the actor, when discussing the highly anticipated film.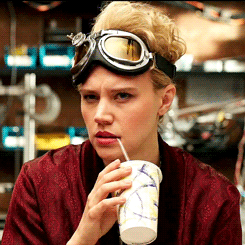 Now, we love Chris Hemsworth even more than we did before and cannot wait to see what movies make their way onto his resume in the future.