The international "Ghostbusters" trailer features 100% more Chris Hemsworth
The new Ghostbusters movie is most certainly going to be lady-centric, lady-driven, and powered by ladies, but even they might need to eventually call for backup. And if you're going to call someone for ghost help, or to make you a sweet Ghostbusters logo, it might as well be the God of Thunder, Thor Chis Hemsworth.
We didn't get to see a whole lot of Hemsworth's receptionist, Kevin, in the Ghostbusters trailer that debuted last week, but now with the new international trailer making the rounds, it's got SO MUCH MORE Hemsworth. And as we learn in this new trailer, Kevin is hired on the spot, because try and deny that you would hire him on the spot, too.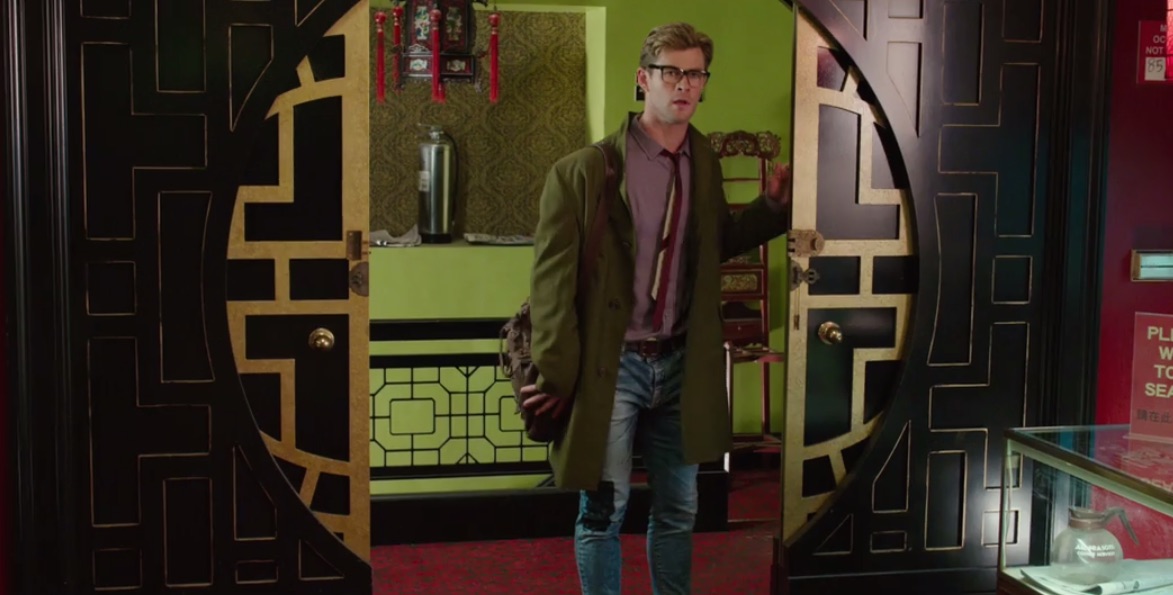 Just look at those large and perfect glasses, which are a nice nod to the OG Ghostbusters receptionist, Janine (played by Annie Potts).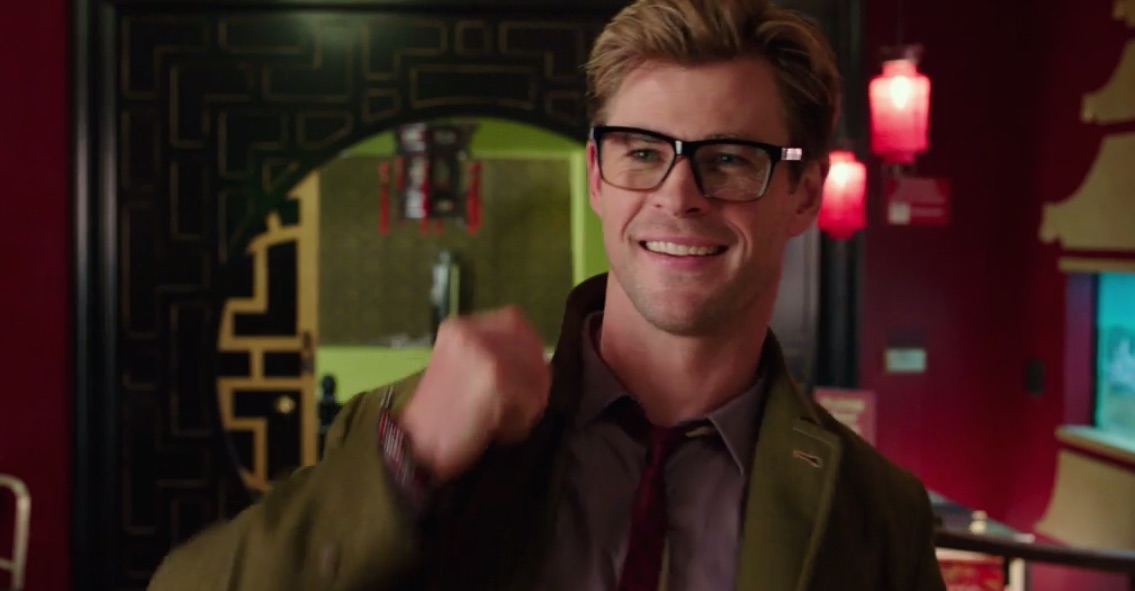 Look at his cute little vest and tie combination. LOOK AT IT!!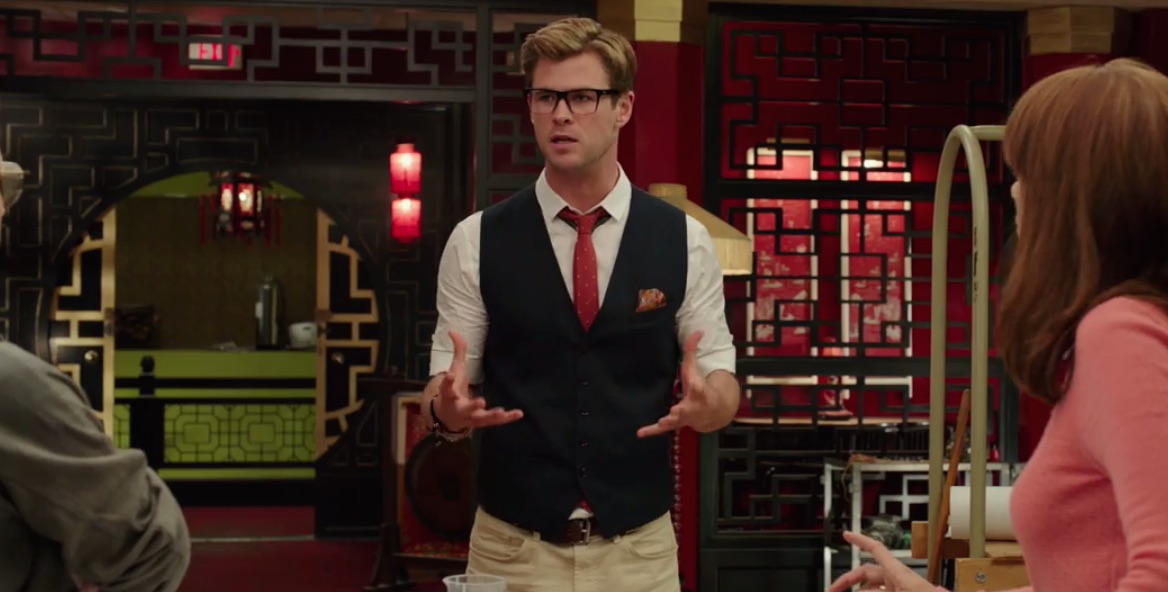 It's easy to imagine that everyone on this set had the time of their lives (because how can you NOT when you're hanging out with Kristen Wiig, Melissa McCarthy, Kate Mckinnon, and Leslie Jones?), but it might be time to argue that Hemsworth actually had the best time. Look at how happy he is riding around on this Ghosbusters motorcycle, for reasons we'll learn about in the movie!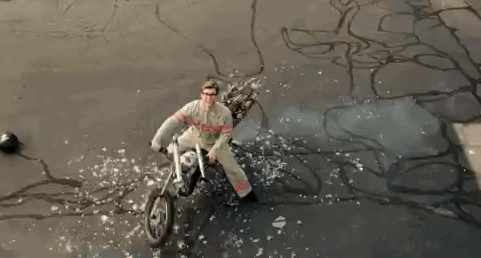 This new trailer is still light on plot—other than the fact that Ghosts are attacking NYC, and it's up to these ladies to stop them—but now we know that Hemsworth actually plays a big part in this movie. And not just talking about his big muscles.
Check out the trailer below. Ghostbusters opens on July 15.