Chris Evans responded to Jenny Slate's comments about their breakup, and, swoon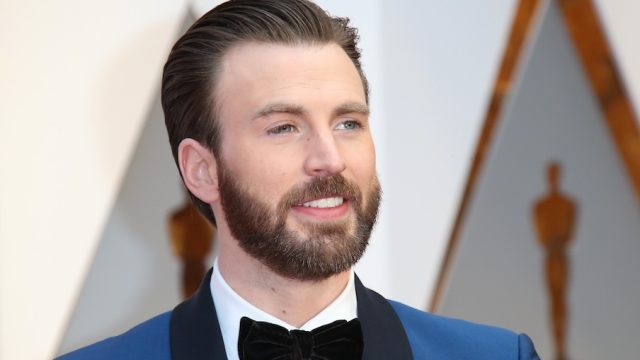 We were pretty sad to hear that our favorite new power couple — Jenny Slate and Chris Evans — had broken up earlier this year after 10 months of dating (because when two of our favorite humans fall in love, WE CARE). It also means we were super heartened to hear the incredibly kind words that Slate had to say about Evans in a recent Vulture interview.
And now, Evans has responded to Slate's breakup comments with kind words of his own. And we're melting!
In an interview with People, Evans said,
"She's my favorite human. She's the best. I've never ever ever met someone in my life who has a mastery of the English language the way she does. She'll give you one sentence and there's no fat to it. You're like, "You just chose such an unbelievable collection of words that beautifully articulate what you say."
He followed it up with,
"It's like an art form talking with her, because the visuals associated with her expression are just so colorful. She's so vulnerable, so honest, so interested in other people more than herself, she's incredibly compassionate, there's just nothing to not love about her."
This is seriously one of the kindest things we've ever heard anyone say about another person — let alone a person with whom they've recently broken up. And if you need a refresher on the amazing things Slate had said, we've got you covered:
"Chris is truly one of the kindest people I've ever met, to the point where sometimes I would look at him and it would kind of break my heart. He's really vulnerable, and he's really straightforward. He's like primary colors. He has beautiful, big, strong emotions, and he's really sure of them. It's just wonderful to be around. His heart is probably golden-colored, if you could paint it," she told Vulture.
These are truly #breakupgoals right here. Seriously, if we ever experience heartbreak, we can only hope we stay as mature and compassionate as these guys.
To breaking up with grace and love!