Here's the first look at Chris Evans reading us a bedtime story
We've heard (and very much enjoyed) Tom Hardy's attempts, but now it's time for Chris Evans to read us a bedtime story. This incredible moment is all thanks to British children's TV channel CBeebies. Seriously — it's a genius idea, and we're shocked that nobody thought of it sooner.
You probably know Evans best as Captain America. Even though his contract is technically up this year, Evans has always seemed overjoyed to play the popular Avengers team member and might very well sign up for more. But then again, if he gave up his shield in order to read bedtime stories for a living, we might not complain.
https://www.youtube.com/watch?v=0jTJ-XXrshk?feature=oembed
Here's one more clip, which kindly makes us visualize Evans at bedtime.
https://www.youtube.com/watch?v=Xru8uSt9DfM?feature=oembed
Okay, so. We need more. And we need it now. We never realized that Evans had such a solid narration voice before. (So, if the Captain America thing doesn't work, and the full-time bedtime story gig fail to gain steam, at least there's voice-over work, right?)
Another amazing thing worth mentioning is the fact that Evans is surrounded by similar superheroes. We'd love to hear the backstory of that mask-wearing penguin to the left.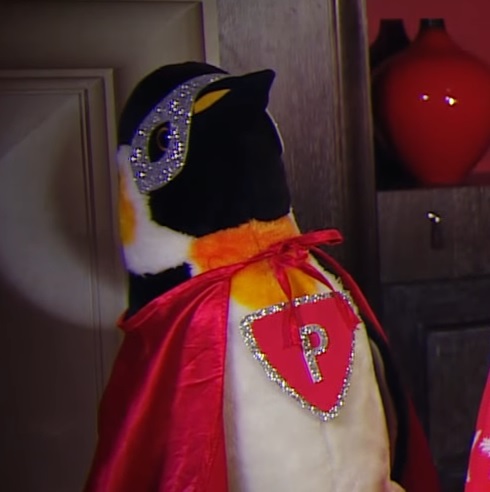 Evans was definitely an incredible pick to read this book. The story was just published last year, but is already getting a ton of acclaim.
CBeebies will be airing the Chris Evans reading on Wednesday, May 10th. We know it'll be a must-see.