Chris Evans does pushups with his dog, and we're all winners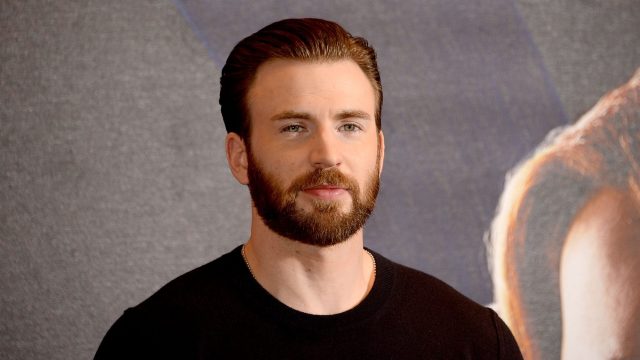 Have you heard about the #22PushUpChallenge yet? Think of it as the brand new ice bucket challenge, where celebrities (and regular folk like us) across the internet challenge one another for a good cause. Instead of dumping bucks of ice over your head, you're challenged to do pushups. 22, to be exact, for the 22 veterans who die from suicide each day.
It's an awesome idea started by the site 22Kill, and it's bringing a ton of attention to mental health, especially the mental health of former service men and women. They're hoping to get to 22 MILLION pushups, and seeing the sudden influx of pushups on social media, they're well on their way to their goal.
And now, they've got 22 more to add to the count, because Captain American just did some pushups. And he did them with his dog.
Chris Evans, accepting the challenge from John Krasinski (wait, how long have these two been friends??), is ready to do some pushups. And since lots of other celebrities have had their dogs with them, Krasinski included, why not bring along a four-legged friend, too?
Meet Dodger, who does not understand what is going on, and literally all he wants to do is play. We know this, because he starts trying to lick Evans' face.
Okay, so not only is this for a great cause, but it is also downright adorable. Dodger, we'll play with you whenever you want!