Chris Evans dislikes Disneyland churros and we don't know how to feel about it
What you're about to hear will probably rock your Chris Evans loving world. If given the option, he would rather have a Mickey ice cream bar than a Churro when hanging out at Disneyland, and like, WHO DOES THAT? Who looks at both a Mickey ice cream bar, in the shape of Mikey Mouse no less, and then looks at a sweet, sweet delicious cinnamon-sugar covered warm, hot, and delicious Churro and goes, "I'll take the boring ice cream bar, please!"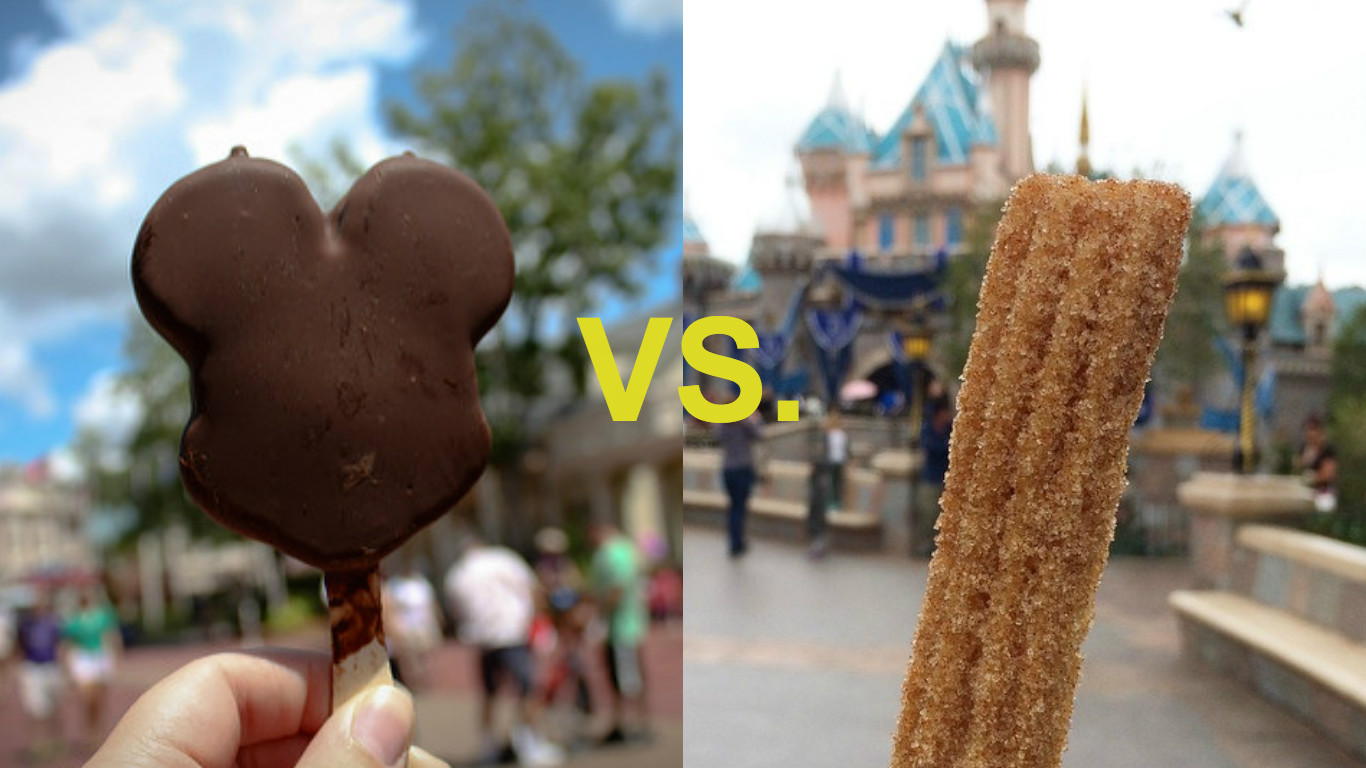 Well, Chris Evans does.
In a recent interview with Oh My Disney, Evans sits down to talk about his deep burning love for the Happiest Place on Earth. He's quizzed on all his favorite rides in the park (Space Mountain) and favorite movie (…Dumbo?), and most importantly, Disney Parks food.
When asked which delicious treat he'd pick, Evans doesn't even hesitate when he asks for the ice cream. He adds that the Churro is "nice," which is like saying someone has "a nice personality."
Ugh, Chris, we love you so much, but this is making us second guess everything. Like, remember that time he stated that Belle is his favorite Princess, and we were like YAAAASSSSS! Now with this admission that ice cream is better than churros, we're not so sure.
But hey, at least it wasn't like, Mickey ice cream bar vs. DOLE WHIP. At least he didn't choose a boring vanilla and chocolate bar over ~DOLE WHIP~. Because we'd all immediately switch to Team Iron Man. Sorry (not sorry).