Exes Chris Evans and Jenny Slate exchanged flirty tweets, and the internet is all about it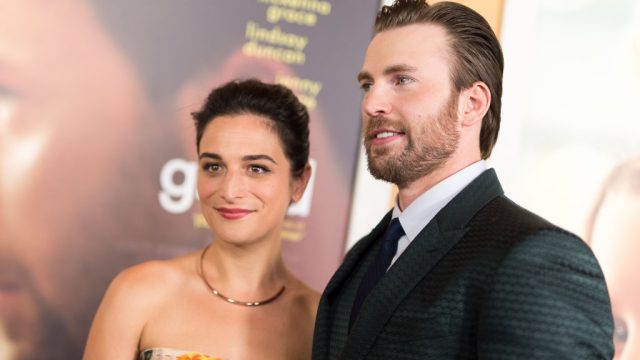 It's never a good idea to get too attached to celebrity couples, even when you feel deep down in your heart that they're totally relationship goals. The internet noticed that Chris Evans and Jenny Slate exchanged flirty tweets this week. So what does this mean?
Well, they're definitely back in touch.
It all started earlier this month when the couple were spotted out together in Atlanta and a source told Us Weekly, "They seemed like a couple. [They were] laughing. He reached across and touched her arm a couple of times. They seemed like normal people on a date." (Granted, this is from an anonymous "source," not from the celebs themselves).
But on Saturday, Evans tweeted, "The theme song to Mash stresses me out. The Pavlovian response is that it's time to go to bed and I probably haven't done my homework."
In response Slate goaded him with a response tweet, writing, "Probably haven't"???? Cmon, Christopher. Have you done your homework or haven't you? It's 7pm and you've had the whoooole weekend. Cmon."
Hmmm…
Fans immediately chimed in on Twitter because that's what social media is for, right? One person tweeted, "Teacher! Jenny and Chris are passing notes!" totally rolling with their joke.
In case you missed it, the pair broke up in February after dating for a year. Although they still had to do a press tour together for their movie Gifted, they were definitely not together at the time. In March, Slate had said that they didn't talk much.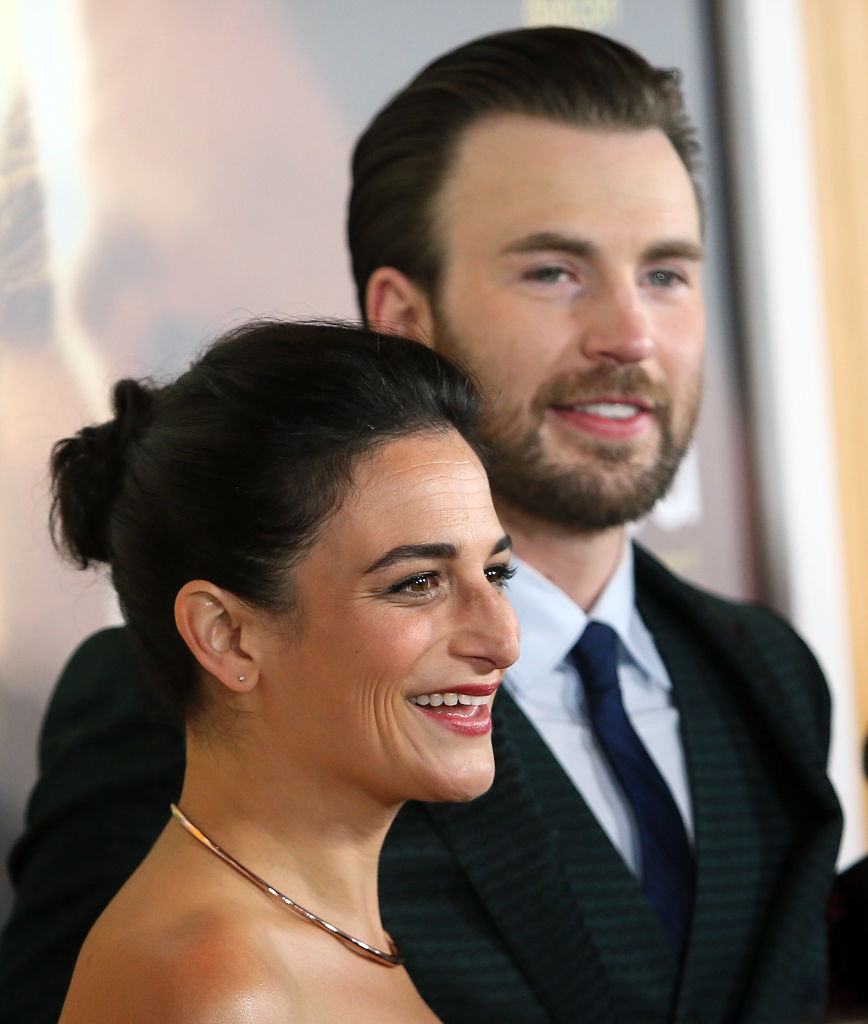 She told Vulture, "We're not on bad terms, but we haven't really seen each other, spoken a lot. I think it's probably best. I'd love to be his friend one day, but we threw down pretty hard. No regrets, though. Ever." Judging from their lunch in Atlanta and jokey tweets, things are definitely back in the friend zone. See? Time really does heal all wounds.
Thank you, Jenny and Chris, for showing us that #breakupgoals is definitely a thing.