Chris Cornell's brother shared childhood photos of the musician in a heartfelt post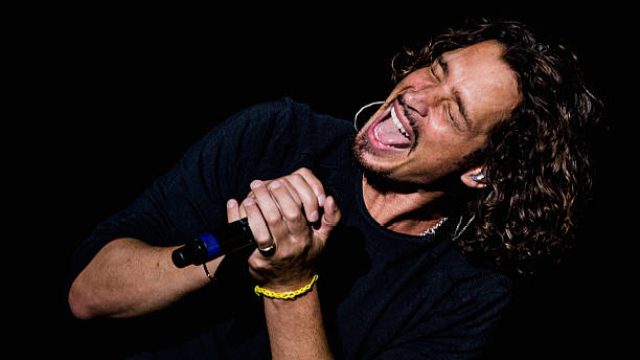 No one is ever truly prepared to lose someone they love. On May 18th, the family, friends, and fans of Chris Cornell suffered an incredible loss after it was reported that the musician had passed away. In a heartfelt tribute, Chris Cornell's brother has shared childhood photos and a beautiful message to the late rockstar.
Chris Cornell was the frontman of Soundgarden and Audioslave, but to his sibling, singer-songwriter Peter Cornell, he was "always just my brother."
In his Facebook post, Peter talked about the relationship he shared with his brother then went on to acknowledged the amazing impact Chris had on his fans and the musical community. He said,
"It's been difficult to put words together. My heart is broken. Chris was always just my brother. We just 'were.' No pretense. No dog and pony show. We didn't have to get deep all the time. Sometimes we only needed to just be in the same room and just be present."
"It wasn't until this week, it really hit me how he belonged to the world. That he is an icon and a legend. That being said, I am so sorry to YOU for your loss." he continued.
"Artists, actors, musicians. We rely on these people to lift us up," he added. "To inspire us and distract us in times of trouble. Chris protected us when we needed him to. His one of a kind-ness surrounded us like a suit of armor. He was a warrior and a wizard. A howling wolf and a trusted mentor."
In closing, Peter said he will never get over the loss of his brother but wanted to thank Chris' fans for celebrating his life and talent. He also included a few photos, a sweet childhood snap of the brothers' first meeting and another of the last time they were together.
Chris Cornell passed away on Wednesday, May 17th, after performing a sold-out concert in Detroit with his band, Soundgarden. The 52-year-old's death was ruled a suicide, but his family believes prescription drugs may have played a role.
It's definitely not hard to see the impact Chris Cornell made on the musical community. The rockstar was honored at the 2017 Billboard Music Awards, where Dan Reynolds from Imagine Dragons called him "a true innovator, a musical architect and a pioneer on the cutting edge of the Seattle grunge movement." https://www.youtube.com/watch?v=J_OrZs4t63c
Cornell will definitely be missed by many, but through tributes like these, he will remain in our memories. Rock on, Chris!