We are obsessed with this deliciously beautiful chocolate mauve hair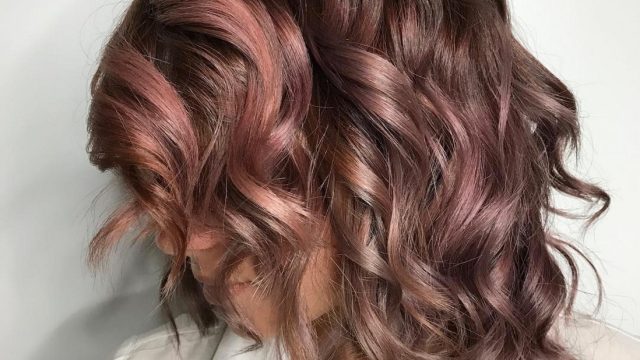 We can't even handle how many things we love are combined into one gorgeous look.
Created by the Brooklyn-based talented colorist, Hannah Edelman, this chocolate mauve hair is definitely one of the most delectable hair trends we've ever seen.
In an interview with PopSugar, Edelman discusses her inspiration for the delicious hair mixture. She used a base of five basic colors and added them creatively into her model's brunette hair.
She explained, "I took irregular sections of her hair, always on some kind of diagonal, and painted them. Most of them are color melted."
Because she used a subtle balayage technique, she was able to give the look even more of a natural feel. She said that was particularly important to her client since she'd be job hunting soon (but still wanted a little fun flair).
So Edelman created something both playful and practical.
While the idea of chocolate-themed hair color is already pretty amazing, the hints of mauve throughout really take this look to the next level.
https://www.instagram.com/p/BLZrn__BM5K
Though Edelman may have have been one of the first to come up with this sweet color mixture, she's not the only stylist playing around with chocolate mauve colors.
https://www.instagram.com/p/BLcCdU6hYox
It even looks as amazing on long, flowing hair.
https://www.instagram.com/p/BLdxzHCBPPO
Seeing this tantalizing color combination makes us ~hungry~ to try it ourselves.