Chloe Sevigny's cool-girl style hands down ruled the Cannes red carpet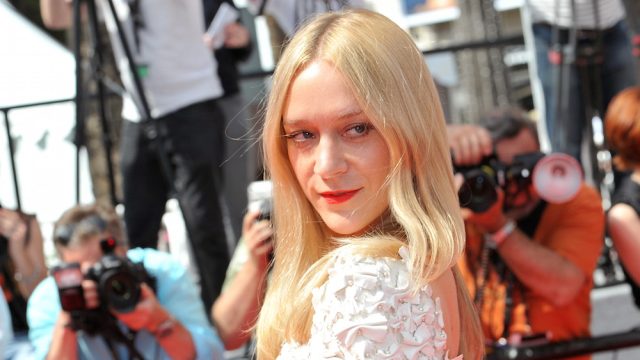 At this year's Cannes, there have been numerous stylish celebs vying for the title of Red Carpet Queen. We've been in total awe of the way Kristen Stewart manages to effortless switch from goth glam to casual chic while fawning over Blake Lively's sequined baby bump and Disney princess-inspired lewk. Aside from these two ladies, there is a third style icon who is absolutely SLAYING at the film festival — Chloe Sevigny.
The veteran indie actress and first-time director was in town to promote her new short film, Kitty, which is about a young girl who turns into a cat (aka every cat lover's dream). It's not surprising that Chloe's outfit choices are incredible, she also has the title of fashion designer on her resumé, after all.
Here are the stunning outfits Chloe kindly chose to grace the Cannes red carpet with.
The off-the-shoulder top! The sheer polka-dot paneling! WE CANNOT BREATHE.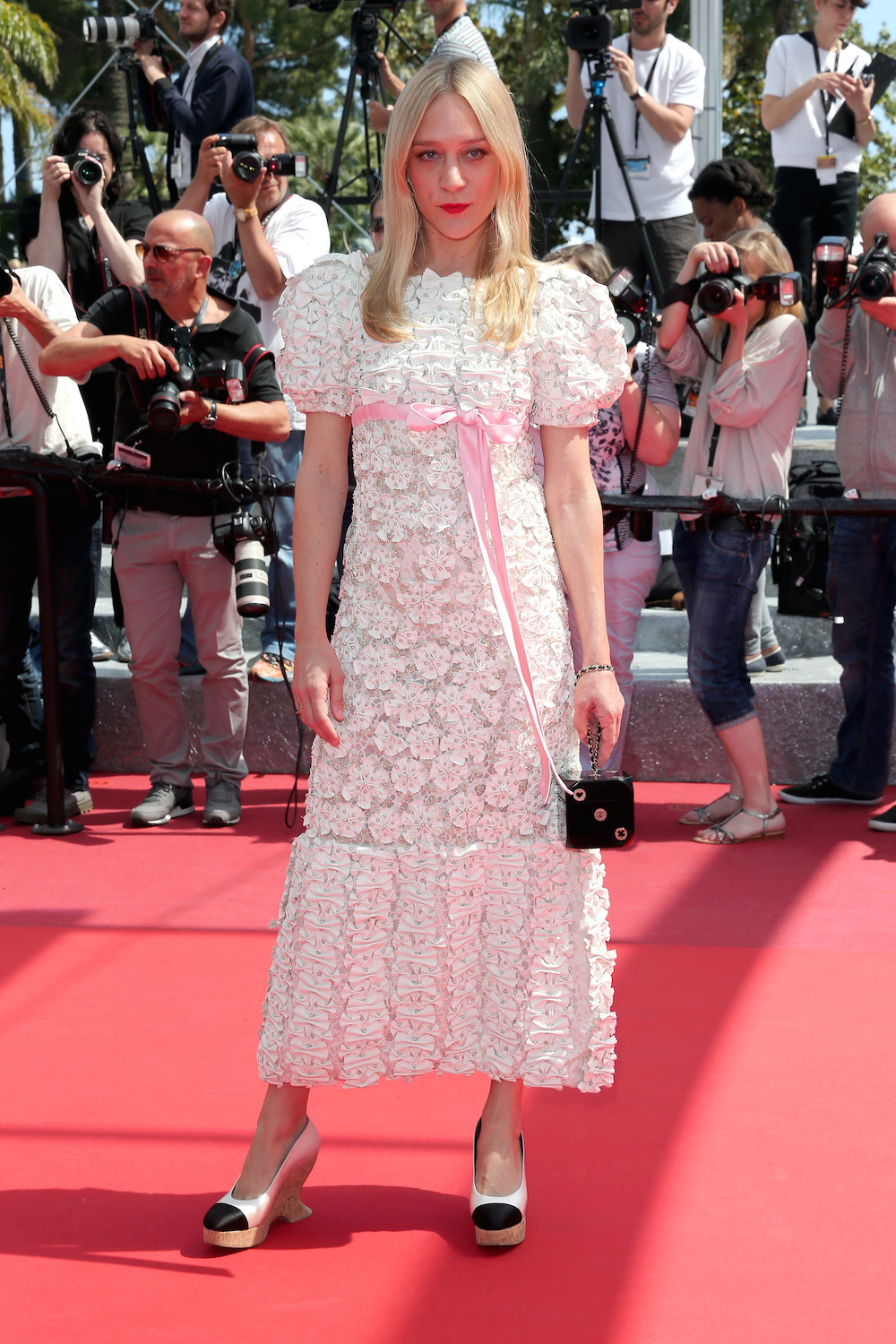 Only Chloe could pull off this poofy-shoulder, cupcake-esque dress.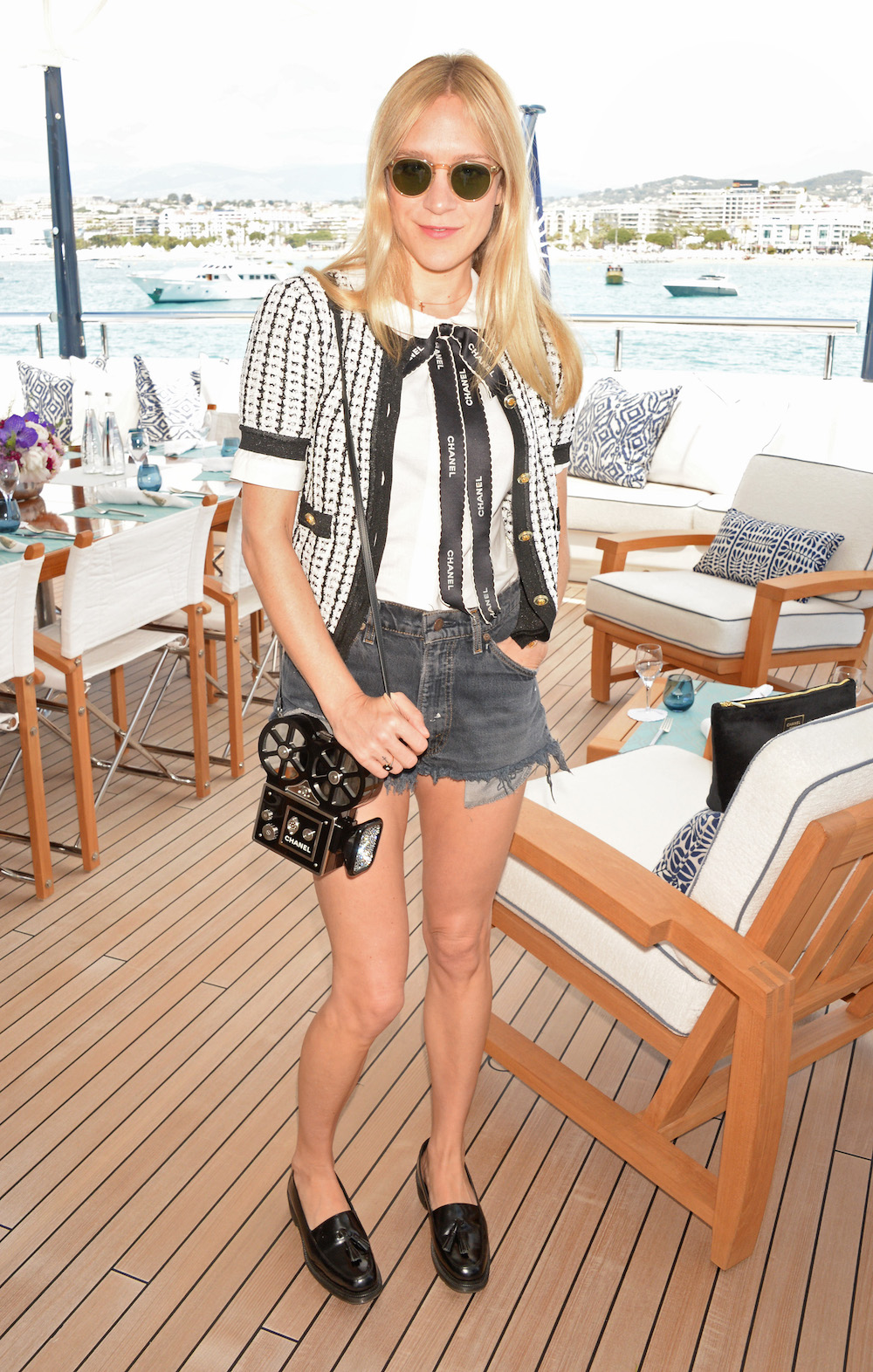 Just look at that cool Chanel movie camera-shaped purse! It only makes sense for the first-time director to use it to jazz up her outfit.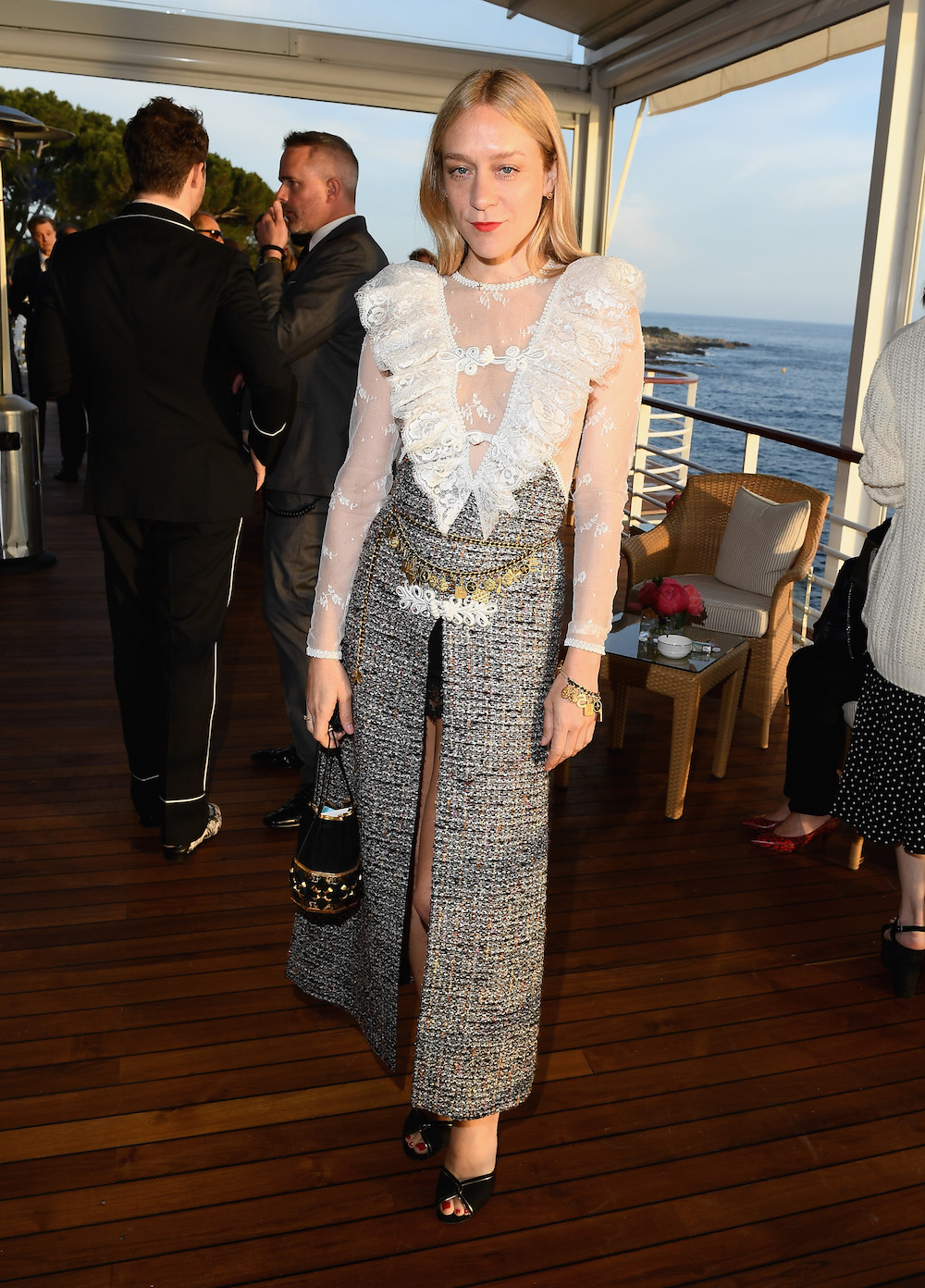 Her deep-v lace neckline accessorized with this charm belt and bracelet combo is TOO gorgeous for words.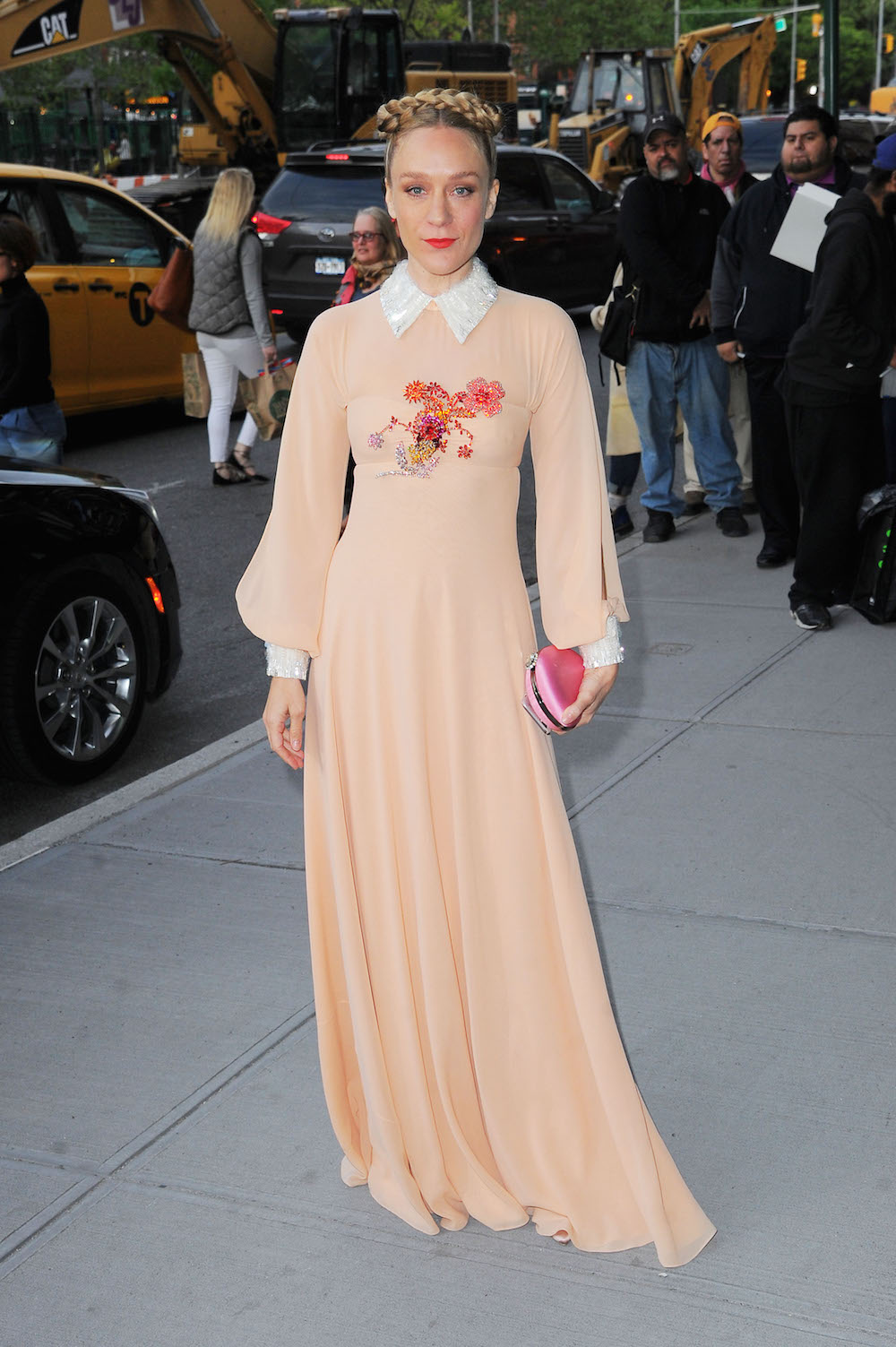 Even outside of Cannes, Chloe's fashion rules. Here she is looking like a peach princess at a recent screening in New York.