Chloe Moretz's septum piercing is SO fierce and very, very edgy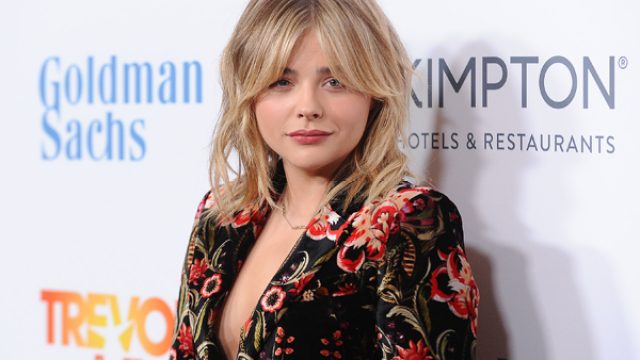 It's back baby! Actress Chloe Moretz just donned a fierce septum piercing and it's SO edgy and cool.
On Tuesday, Moretz showed that nose rings never go out of style, and can be switched in and out of your wardrobe whenever you want.
Some of you might remember that back in 2015, the Brain on Fire actress sported a septum piercing and now it's back and funkier than ever.
Even though the 19-year-old star has worn this funky piercing before it seems fresh and fierce. Plus, it's perfect for 2017. A new year, a new Moretz!
No caption necessary for this punk-rock inspired photo. Side note: we want those stackable rings in our lives right now.
We're used to Moretz spicing up her style whenever she sees fit and this new jewelry addition is no different. The last time we saw her sporting the nose ring, it was just a clip-on ring, and we're pretty sure this one is too.
The Georgia native's look matches her already studded jewelry obsession, which is usually seen on her ear candy.
When it comes to The 5th Wave star's look, we're voting for the more jewelry, the better. Plus, Moretz has always been able to pull off the rockstar vibe, which this latest photo proves.
Now that we have a rocker look stuck in our head, we need a little more style inspiration from the blonde beauty. When in doubt throw on more ear and nose candy, and shake your hair for a wild mane.
Oh, and leather is always a must.
What do you think about the young actress's new jewelry addition? Would you rock a septum piercing?