Chloë Moretz wrote the sweetest thing about the teen who chose to spend her Make-A-Wish trip with her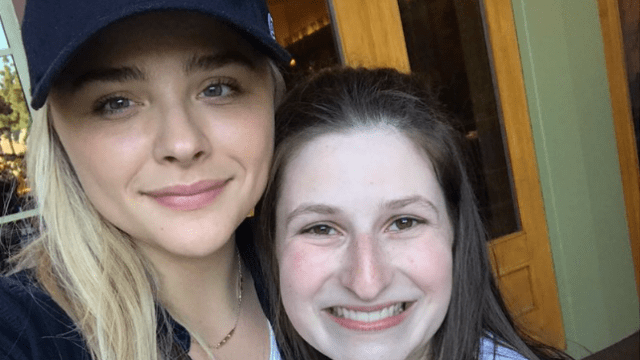 A lot of celebrities do great work for charities. It's one of the things we love about them. But few have had quite the experience Chloë Moretz did with the Make-A-Wish Foundation; the actress was chosen by teenage girl Kylee to be her guest for a day of fun and silliness in Disneyland. Moretz quickly accepted, and spent the day with Kylee and her family. As wonderful as it must have been for Kylee, Moretz considered herself to be the lucky one and shared the experience in a lengthy Instagram post.
Chloë Moretz spoke movingly about the honor of being chosen by Kylee to be her guest, especially under such circumstances. She sincerely thanked the Make-A-Wish Foundation for getting the two together. And she acknowledges the strength and kindness of Kylee's family as a whole (plus the fun of spending the day running around Disneyland eating ice cream). Moretz also throws in what's clearly an inside joke with Kylee about Chris Pratt taking the teen out on a date.
But most of all, Chloë Moretz celebrates the person she spent the day with: the entire post is an unabashedly heart-warming tribute to Kylee, who Moretz refers to as "bad-ass." Moretz is clearly in awe of this very special girl, and touched that she was chosen for such an honor. The whole post (in which Kylee is tagged, naturally) is a sincere thank you for a singular and powerful experience. Who knew a simple day at Disneyland could end up meaning so much to people? Now if you'll excuse us, it seems we have something in our eye.