Chloë Grace Moretz gives us '70s rocker chick vibes in this fabulous floral pantsuit
Chloë Grace Moretz has had a pretty busy 2016. She starred in movies like Neighbors 2: Sorority Rising, Brain on Fire, and the upcoming November Criminals. She got involved in the 2016 election, even speaking at the Democratic National Convention. Also, Chloë Moretz shot a Jurassic-themed Harper's Bazaar photo spread with Coach.
But one of the things that this driven lady always manages to get right, even with all this other stuff she juggles, is her fashion. Chloë has fabulous, totally chic style. And at only nineteen, she's incredibly sophisticated. That's why we love her.
This weekend at a fundraiser for The Trevor Project, Chloë Moretz rocked a fab floral pantsuit that gave us '70s rocker chick vibes.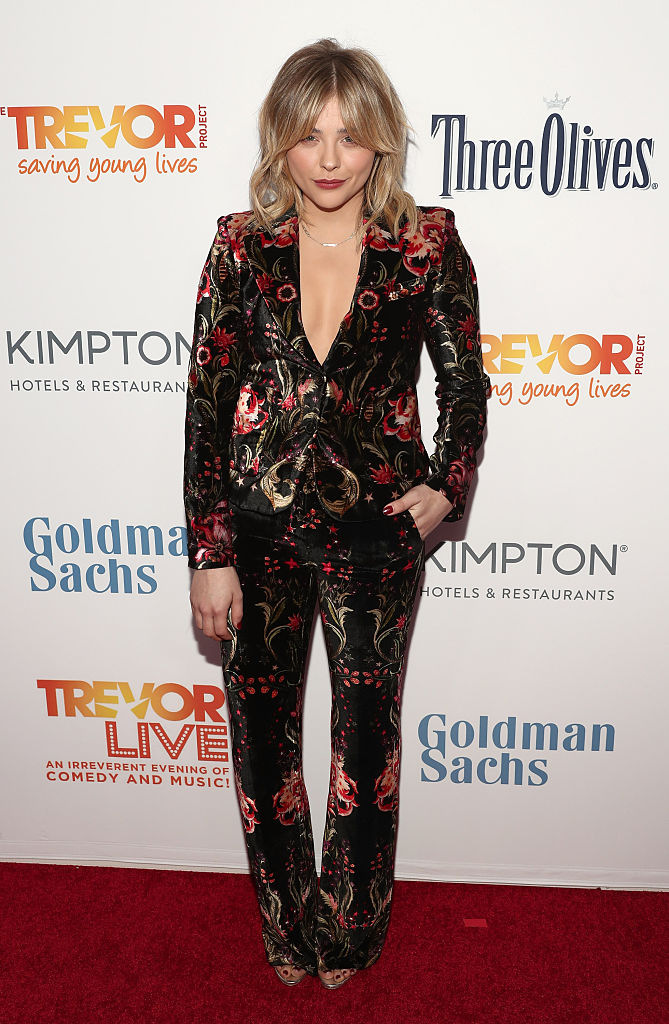 This look is fab from head to toe. The dramatic print and velvet fabric make the look totally pop. She looks like a glam AF rock star ready to take the stage. And we applaud Chloë for daring a fabulous evening pantsuit look rather than a traditional gown.
Chloë's center-parted, wavy hair is a nod to '70s icon Farrah Fawcett, and we love that.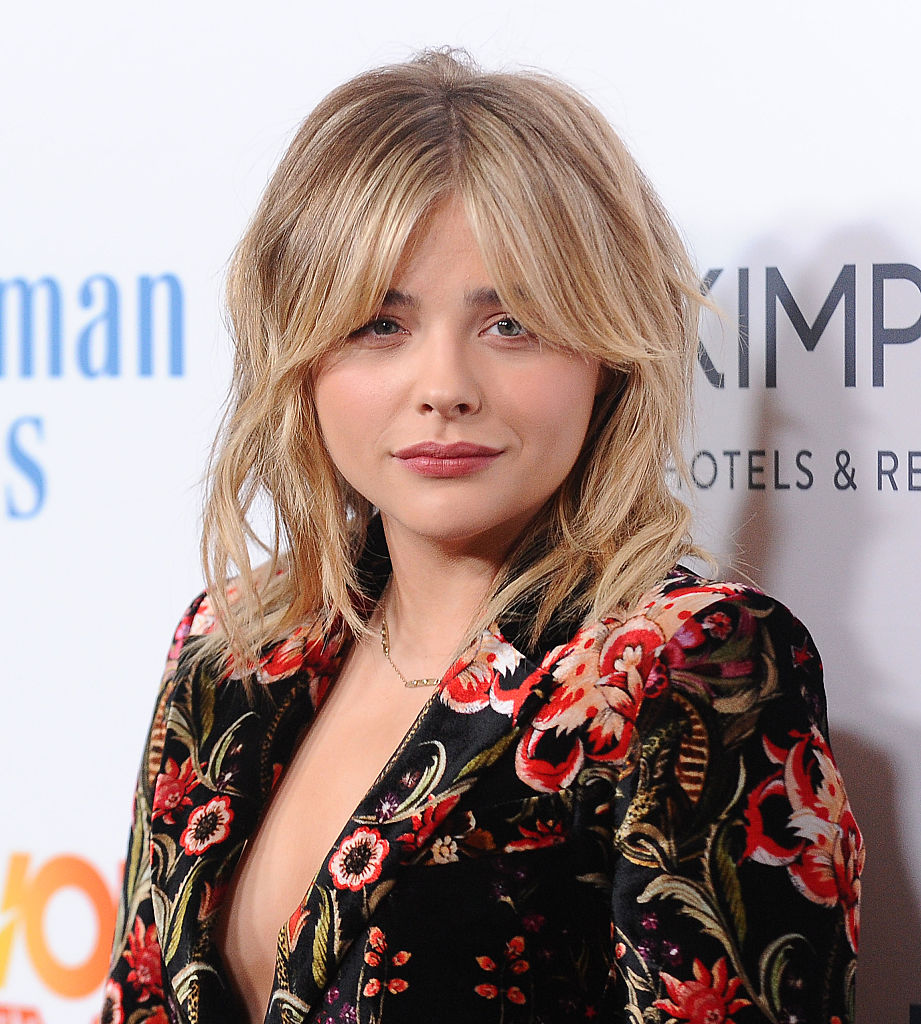 Her hair is a total throwback style moment, but the loose free waves still feel very fresh. We also love seeing the fabulously detailed flowers of the suit up close. They're totally stunning. We could just stare at Chloë all day.
Plus, she's still totally down to goof around a bit on the red carpet.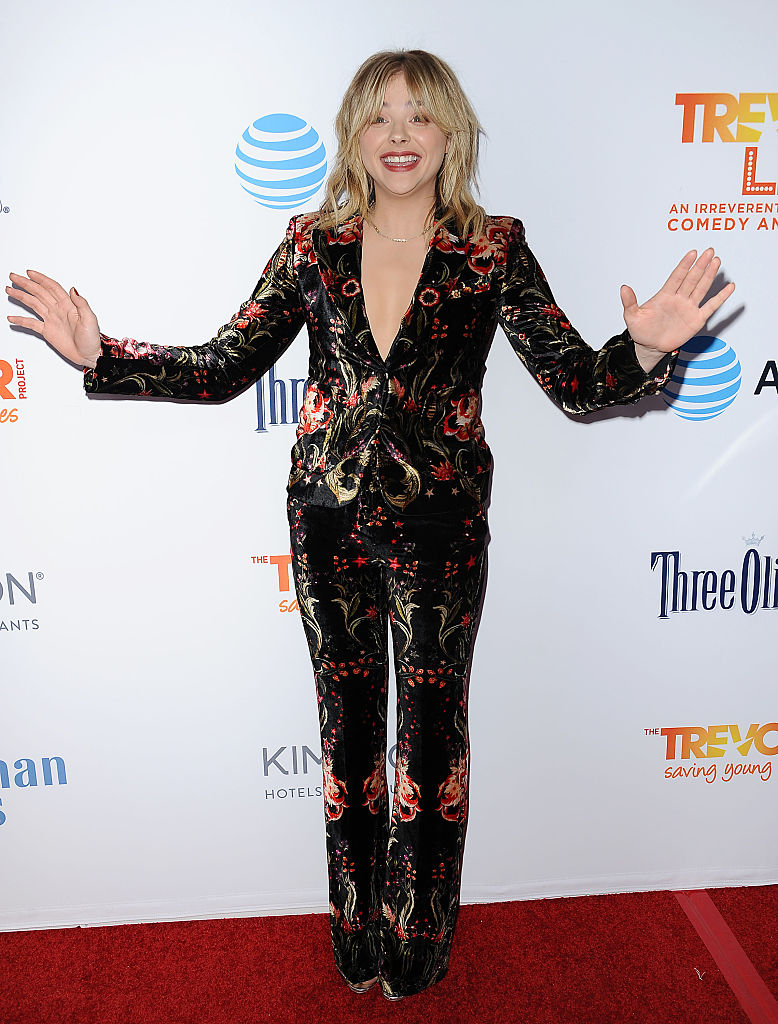 The best accessories are a smile and a sense of fun. Chloë's got both of those covered.
When Chloë's around, we know it's always fun and fashionable!