Chloe Kim posed on the cover of "Sports Illustrated" with her beloved doggo, and it's exactly what you need right now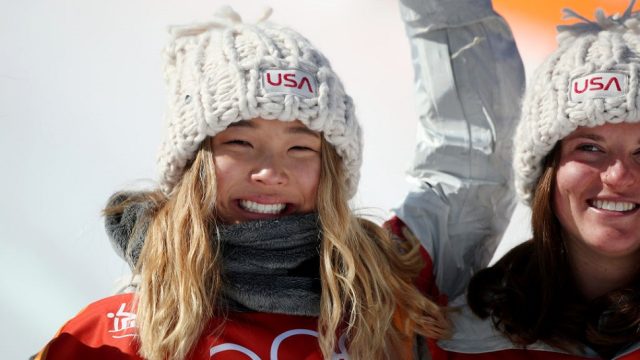 Behind every athlete is a loyal dog who's stood by their side through thick and thin. Okay, fine — that might not be true for all athletes, but it's definitely true for 17-year-old snowboarder Chloe Kim, who took the Olympics by storm this year. The 2018 Winter Olympics were her first (only because she was too young in 2014), and she took home the gold and became the youngest woman to earn an Olympic snowboarding medal.
And that's why Sports Illustrated couldn't wait to feature her on their cover, along with her trusty companion, Reese.
Now, let's talk about Reese, shall we? Reese is a very sweet mini Australian Shepherd who enjoys frolicking on the beach, spending time with her mom (Chloe), and posting pictures on Instagram. And while we haven't gotten a quote from the source herself, we're pretty sure that Reese is over the moon that her human won Olympic gold.
These two officially look like rockstars.
Chloe made sure to thank her pup "for staying still and being a good girl." If you've ever had a dog and tried to take a professional photo (or any photo) with said dog, you know what she means.
Reese has had her photos online since she was just a pup. Here are just a few of our favorites:
There are also videos, including one where Reese shows off her handshake skills.
Reese likes the outdoors just as much as her mom does.
We'd like to officially thank Sports Illustrated for bringing Reese to our attention. We needed this.