Meet Chloe Kim, the 17-year-old Olympic snowboarder you're about to be obsessed with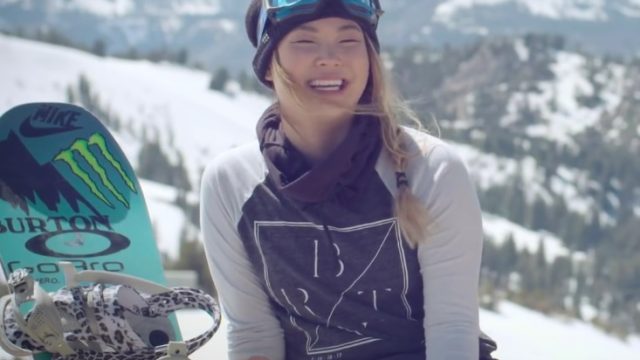 Can you imagine heading to the Olympics at just 17 years old? That's the reality for Chloe Kim, a snowboarder who's already racked up an impressive amount of achievements. She was pretty much ready for the 2014 Games, but couldn't compete based on her age. Which also means she's more than ready to show the world what she's made of at the PyeongChang 2018 Olympic Winter Games.
Kim specializes in the women's halfpipe, and not only does she have the potential to become the youngest American female snowboarder to win a medal, but she may become the youngest American athlete period to win a medal for snowboarding.
According to her athlete profile on NBC, Kim got her start snowboarding with her dad when she was only four years old. The two worked together to become more accomplished in the sport, and Kim soon showed major talent and potential. She competed for the first time at the age of six, proving she's a natural athlete.
In 2016, Kim was the only woman competitor who was able to land back-to-back 1080s in the halfpipe.
If you're curious about what 1080s look like, or if you just want to watch a piece of snowboarding history being made, watch this.
https://www.youtube.com/watch?v=BjJlFpwhERM?feature=oembed
Keep in mind, she was only 15 at the time.
Even though she's proven that she has what it takes, it doesn't mean that she didn't have to practice hard. In an interview with Visit California, where she chatted about her career alongside her father, she noted that there have been a lot of hiccups along the way.
https://www.youtube.com/watch?v=EIDpQV0DmSM?feature=oembed
"To make my dream come true, it took a lot of hard work and sacrifice," she said. "There's a lot of hard work, all the slams I've taken and how hard it is to get back up, but in the end, it's all worth it, because you get to be with the people that have supported you the whole way through."
We're so inspired by Chloe Kim and can't wait to see her at the 2018 Olympics this year!