Chloe Kim found out she's going to be on a Corn Flakes box, and her reaction was priceless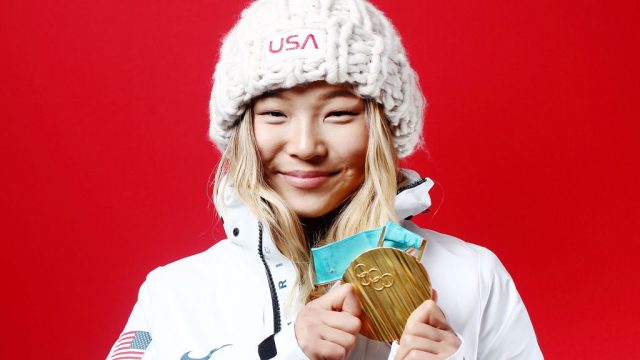 The 2018 Winter Olympics are winding down in a few days, and if there's one thing we've learned over the past week, it's that we never know what will happen. We've seen it all. We absolutely fell in love with the outspoken and talented skater Adam Rippon, and we had an inspiring moment with the Jamaican bobsled team when Jazmine Fenlator-Victorian perfectly explained why representation matters. But if there's been one sweetheart of the PyeongChang Olympics, it would be snowboarder Chloe Kim.
This 17-year-old just keeps winning. She scored the gold at her first-ever Olympics and then nabbed the cover of Sports Illustrated.
So what more can Kim ask for? Well, maybe not much. But she just hit another career milestone that would thrill most athletes.
Just yesterday, we learned Kim will be on the gold medal edition of the Kellogg's Corn Flakes box.
Past cereal box athletes have included gymnast Gabby Douglas, soccer player Julie Johnston, and swimmer Michael Phelps. So yeah, this is a big deal.
Kim was absolutely adorable when she learned about the honor during an appearance on The Tonight Show Starring Jimmy Fallon.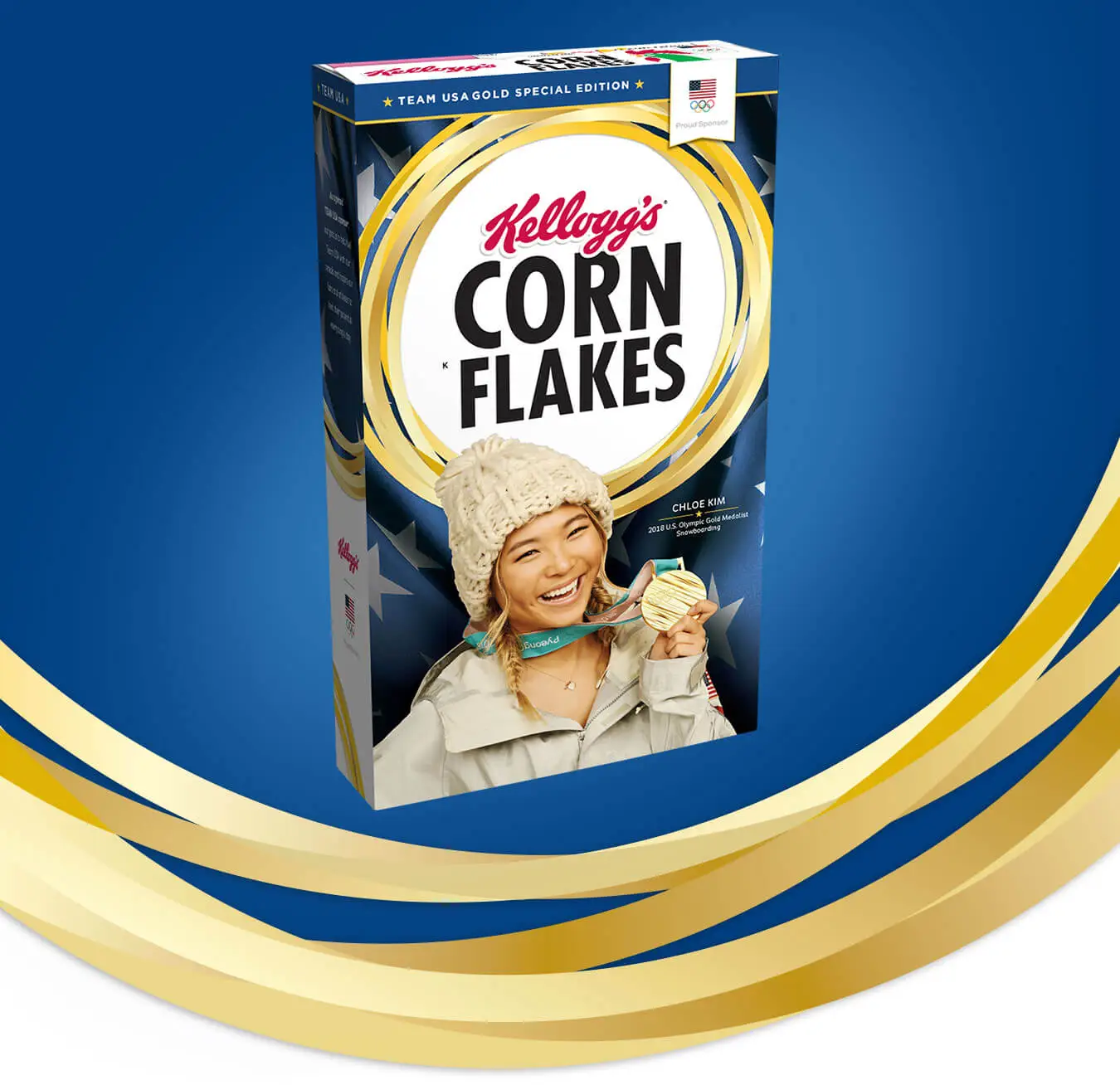 It was a routine interview until Fallon capped it off by asking Kim how she'd feel about being on a cereal box. In true Kim fashion, she was chill and laid back.
"I mean, yeah, I'm down with that," she said.
Moments later, Fallon made the big reveal when he said, "So, I have an announcement to make." Kim immediately lit up!
The Gold Medal edition box comes in a limited quantity and is available on KelloggsFamilyRewards.com.
After the reveal, Kim told Kellogg's, "Winning a Gold Medal is a dream come true and commemorating it with a Gold Medal Edition Corn Flakes box makes it even more special. This is all so exciting!"
Watch Kim's whole Tonight Show appearance here:
https://www.youtube.com/watch?v=Ox-DSihhpBM?feature=oembed
If she's accomplished all of this at just 17, we can't wait to see what's ahead for Kim.