ICYMI, Chloë Grace Moretz's mom Instagrammed the day her daughter was born, and we have all the feels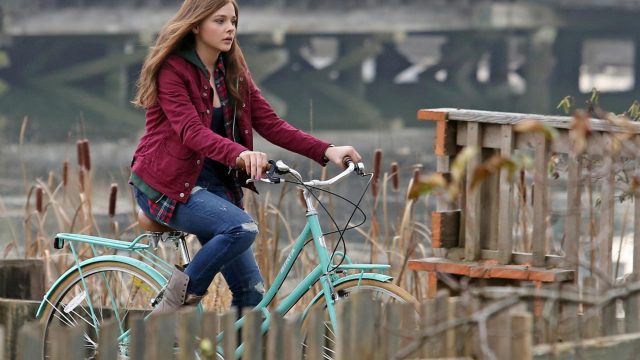 When we were kids, we celebrated our birthdays by bringing homemade treats to school for our friends to share. In middle school, we decorated our BFFs' lockers to make sure they felt loved. And now, the ultimate way to wish someone a happy birthday is by declaring it on social media.
Yesterday was Chloë Grace Moretz's birthday. The actress turned 19, and to show her love for her "little nugget," Chloë's mom Teri shared an aww-inducing picture from the day she was born. The snap is so sweet, and the sentiment in the caption is even cuter.
Chloë is just that—a tiny little nugget. She couldn't have been more than a few hours old in this pic. And new mom Teri looks oh-so happy to be holding her. The two have remained very close through the years; one scroll through Teri's Instagram feed and you'll see tons of loving pics of her and her daughter and all of her kids. Did you know that Chloë has four brothers? The actress celebrated her special day in Mexico, surrounded by family. She's not so little anymore!
Even Chloë got in on the fun, sharing another pic of Teri holding her in the hospital.
So sweet. Mama Moretz's birthday pic for her daughter was just one day shy of #tbt, but hey—you can share a good birthday throwback any day!