Chloë Grace Moretz just shared a "trippy" photo of her as a little girl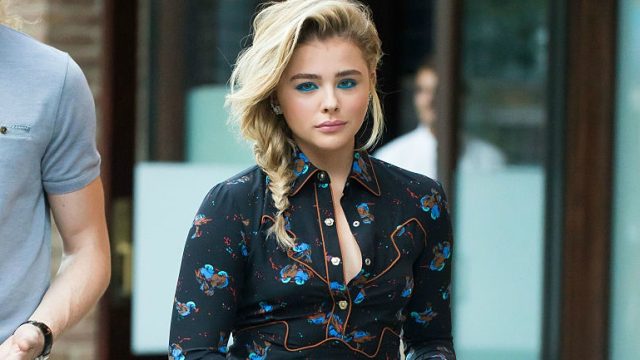 Aging is part of life but in Chloë Grace Mortez's case, so is slaying! In the side-by-side Instagram photo posted yesterday, the stunning actress looks absolutely adorable in a strapless, flower-printed dress on the left, which looks to be at The Amityville Horror premiere she attended as a child. On the right, she's completely elegant in a similar, yet more grown-up strapless version. It's almost like she saw into her own future and planned this — and with her talent, that wouldn't surprise us one bit!
"Trippy," she captioned.
We have to agree — similar-printed dresses, years a part, is trippy, indeed, but she rocks both styles with ease.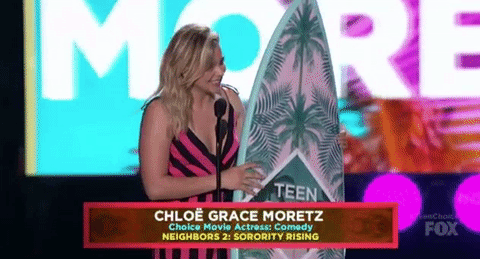 With her upcoming role in Brain on Fire — a film based on Susannah Cahalan's bestselling memoir about a New York Post journalist who is repeatedly misdiagnosed after suffering seizures and hearing voices — Chloë has already garnered early Oscar buzz via the Toronto Film International Festival in the last week. This is no surprise to us because clearly, the girl's got talent.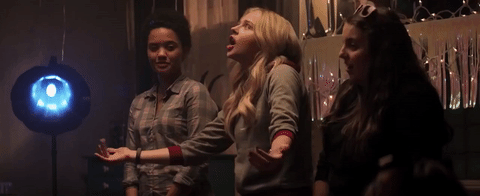 And if there is a nomination in her future, we can only hope she'll treat us with another sweet flashback so we can collectively applaud all that is Chloë together!