Chloë Grace Moretz chopped off all her hair and dyed it platinum blonde for spring
For those of you who missed it yesterday, Chloë Grace Moretz cut off her hair and debuted a brand new look that we're absolutely loving. We've been used to Chloë rocking her beachy, shoulder-length waves that look naturally blonde, but she's got a whole new edge to her look now. Besides, Chloë's new sleek haircut isn't just a change in style; it's a change in color, too. She's gone full platinum blonde! And she's never looked better.
Yesterday Chloë posted a Snapchat of her new hair, only you can't see the whole look on account of the dog ears and black and white filter. But let's think of this as the preview of her new hairdo. Have a look.
"New hair who dis," Chloë wrote in her Snapchat, and when she tweeted the pic, she attributed the change to celebrity hairstylist Gregory Russell. Today we've got a whole new perspective on her new style, though. Check out this Instagram post.
Chloë gave us some insight into her shorter platinum blonde locks on Snapchat, and then Lorri Goddard, a colorist responsible for Chloë's new blonde, posted it on her Instagram. As you can see, Chloë's bob is fresh, trendy, and very spring-like. It's like she's been platinum blonde all along.
We love how Chloë has her hair pulled away from her face, which is a pretty different look than what we're used to. For the longest time Chloë has been the queen of shaggy, face-framing waves. Take a look at what her hair was like in December of last year.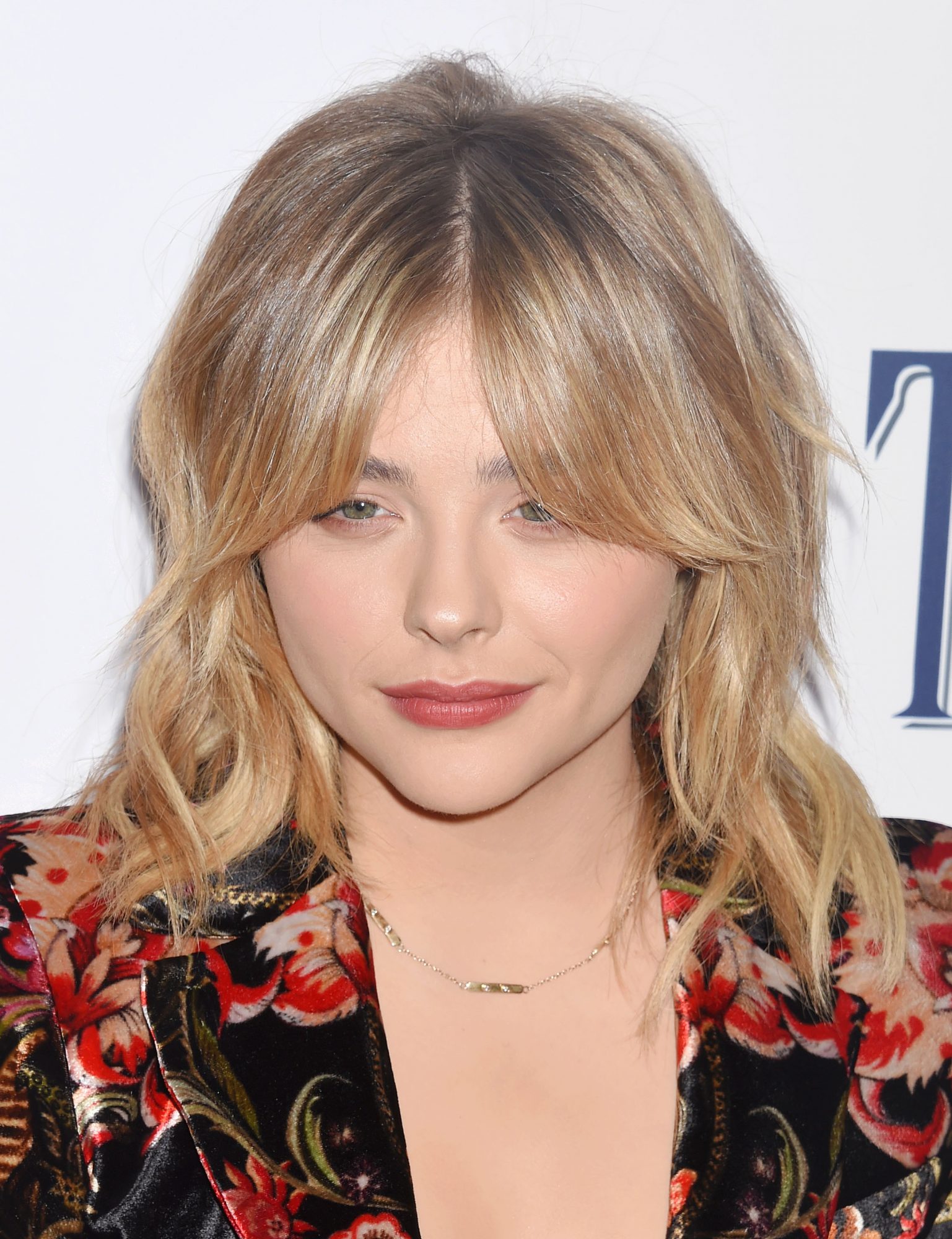 Her hair back then was a balayage kind of blonde with lots of layers. But Chloë must have been ready for a change, because her new look is pretty different. She has less layers now than before, and the whole look feels a bit more chic.
We can hardly wait to see more pictures of it. Go Chloë!