Chloë Grace Moretz and Brooklyn Beckham just said they loved each other in an Insta exchange
In perhaps this summer's biggest case of "Are they or aren't they?" it seems Hollywood's favorite adorable young couple is, in fact, together again. Brooklyn Beckham and Chloë Grace Moretz said they loved each other on Instagram, and we guess that's the 2017 version of passing love notes in class.
To recap for those not in-the-know: Brooklyn and Chloë were rumored to be dating all the way back in 2014 but didn't confirm anything until they made it red carpet official last spring. But then, before summer's end, the couple had reportedly split before rumors started to swirl earlier this month that they'd gotten back together based on some very curious Instagram comments.
Now it seems they've confirmed once again that they're dating, and it all happened on the 'gram.
https://www.instagram.com/p/BZRlbTSjcoV
Brooklyn posted a shot of the back of his lady's head with the caption "Thinking of this one xx," to which they both commented that they love each other…and agh, our hearts.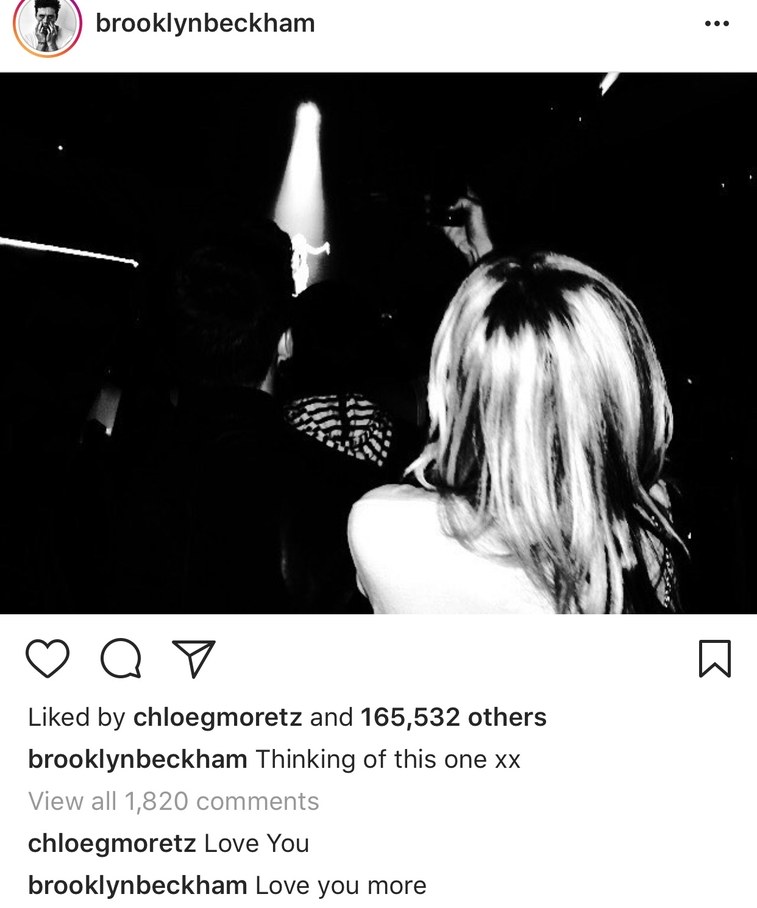 Then, Chloë took to the 'gram herself, posting a photo of her boo sitting in a car with the caption "8.27.17 NY," which kinda sorta means that these two have been dating again for at least a few weeks now.
Of course, this is all purely speculation until Chloë or Brooklyn confirms that they are back together, but there's no doubt that we'll be keeping our eyes peeled on their respective Instagram pages for all the details as they unfold. Ah, to be young and in love. And also…famous.