The internet thinks Chloë Grace Moretz and Brooklyn Beckham are back together — because of an emoji
We don't even know if Gen Z still calls it "dating," but whatever ~the kids~ are doing these days apparently you can confirm a relationship with an Instagram comment. Ah, to be young. Chloë Grace Moretz and Brooklyn Beckham split this time last year after dating for nearly a year.
Now, they might be back on.
Moretz has not gone public with anyone since Beckham, while Beckham was linked to singer Madison Beer for a hot minute. In a scandalous turn of events, Beckham and Beer cooled down right when all signs started pointing to him and Moretz heating back up.
Here is the evidence.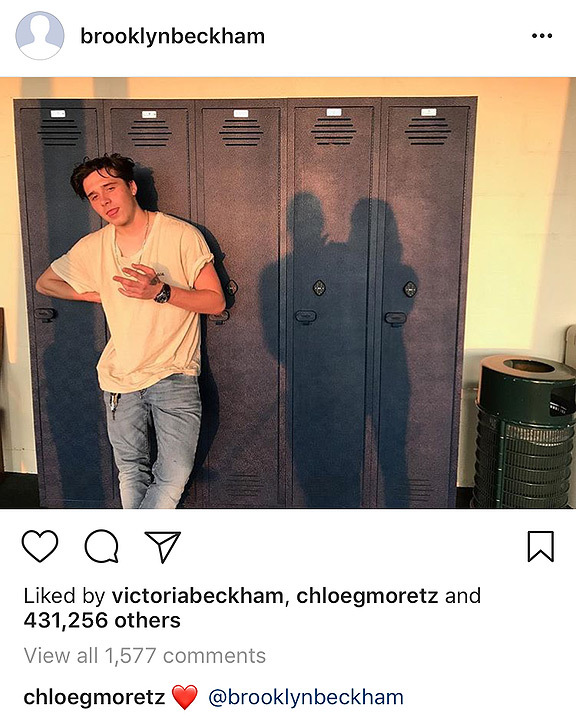 Yes, that's right. A single heart emoji on a cute photo of Beckham. And that is all we need to know to confirm it. Gen Z, y'all. Also is that a shadow of a woman taking the photo? And is that shadowy figure Moretz?
A source told People earlier this month that the two were "hanging out."
In case you needed more Insta confirmation, Moretz liked an old photo of the two of them shared by a fan account and recently re-followed Beckham on the social media site.
https://www.instagram.com/p/BXfiZbOhPYx
Like we said, we have no idea how the kids date or "hang out" these days. Maybe these two will reconcile and have a chance at love again, or maybe they can just keeping tagging each other in Instagrams and slide into DMs, because like, maybe that's what love is when you're a teen in 2017.