True crime lovers will rejoice at Chlöe Grace Moretz's latest role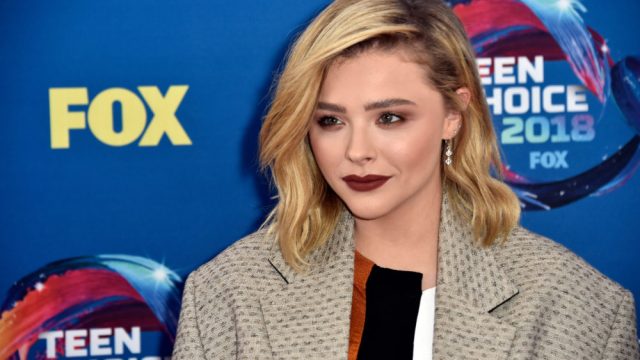 Chlöe Grace Moretz is one busy lady. Fresh off the release of the horror flick Suspiria, the star has another big project on her plate—and it's unlike anything she's done before. Moretz is set to play iconic outlaw Bonnie Parker of Bonnie and Clyde, one of the most notorious criminal duos in history (and a role once filled by Oscar-winning actress Faye Dunaway).
Moretz is set to star opposite Jack O'Connell (Skins), who will play Clyde Barrow. According to Variety, the film will be called Love Is A Gun, and is set to be directed by Kiké Maillo. The story is based on Jeff Guinn's book Go Down Together: The True, Untold Story Of Bonnie And Clyde, and was adapted for the big screen by Sheldon Turner (Up In The Air).
"We are excited to reintroduce the iconic story of Bonnie and Clyde," the producers said in a statement. "Their story remains ubiquitous in popular culture across the globe, yet few in this generation know the details of their intimate love affair and the circumstances that led to their notorious crime spree that captured the imagination of the world in their time. Kiké, Chloë and Jack are completely in sync about the character-driven approach we will be taking, and we feel lucky to have a creative team of this high caliber leading us forward."
To the uninitiated, Bonnie Parker and Clyde Barrow were notorious criminals during the Great Depression era. They were infamous for traveling cross-country, robbing banks, and killing those who dared get in their way. Their story has been adapted for television and films many times before, the most popular being Arthur Penn's 1967 classic, Bonnie and Clyde, which starred Faye Dunaway and Warren Beatty.
No word yet as to when Love Is A Gun will hit the big screen, but the modern adaptation is scheduled to begin production in early 2019. Get excited!